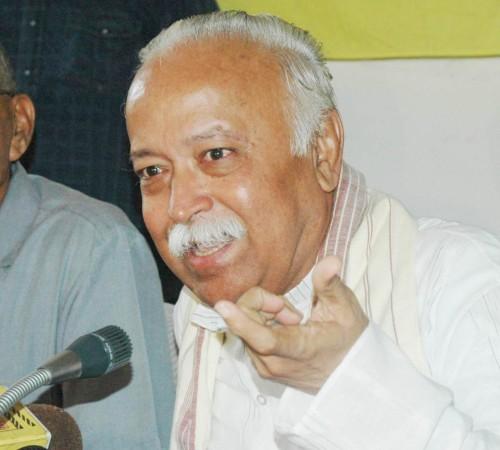 Rashtriya Swayamsevak Sangh (RSS) chief Mohan Bhagwat on Friday said 'Hindustan' is a country of Hindus, but it does not mean that it does not belong to "others".
'Peaceful' cow protectors are being killed, says RSS chief Mohan Bhagwat
Bhagwat made these statements while addressing a gathering of college-going RSS volunteers in Indore.
"Whose country is Germany? It's a country of Germans, Britain is a country of Britishers, America is a country of Americans and in the same way, Hindustan is a country of Hindus. It does not mean that Hindustan is not the country of other people," Bhagwat was quoted as saying by the PTI.
"The term 'Hindu' covers all those who are the sons of Bharat Mata (Mother India), descendants of Indian ancestors and who live in accordance with Indian culture," he added.
Society's involvement needed for progress
Bhagwat even went on to explain that the government alone cannot bring development. According to the RSS chief society too has to work towards bringing development
"In ancient times, people used to look to god for development, but in Kalyuga people look to the government... But the fact is, the government can go only as far as the society goes," Bhagwat said
"Society is the father of the government. The government can serve society, but it cannot bring changes in society. When society brings changes in itself, this change reflects in the government and the system," the RSS chief said.
The RSS chief said that standing up against discrimination would also help India progress.
"To make India powerful, prosperous and a "vishwa guru", the countrymen will have to rid their hearts of the thought of discrimination on any grounds," Bhagwat added.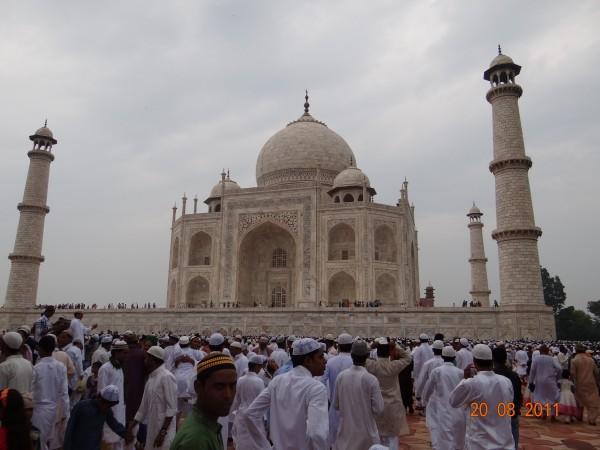 Allow Shiva prayers inTaj Mahal
It seems that the Hindutva organisation has already started working towards doing away with discrimination, as on Friday it demanded that if Muslims are allowed to offer prayers on Friday at the Taj Mahal, then the Hindus too should be granted permission to perform Shiva prayers at the iconic Mughal monument.
However, the imam at the heritage site has said that Shiva prayers should not be performed in the Taj Mahal.
"The mosque is built next to Taj Mahal and namaz is performed there. Shiv chalisa should not be recited near the grave. The entire controversy is uncalled for and can be solved through dialogue," Ali was quoted as saying by India Today.