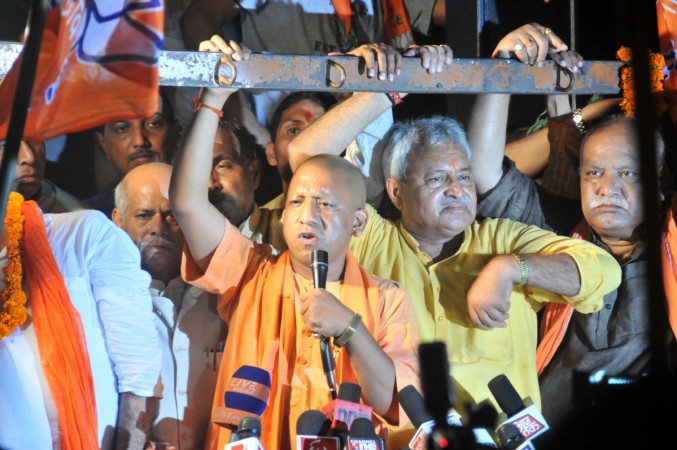 It costs Rs 5 lakh to convert a Muslim into a Hindu and Rs 2 lakh to convert a Christian into a Hindu, if one is to go by the pamphlet being distributed by RSS offshoot Dharam Jagran Samiti (DJS). The body has put down an annual target of two lakh conversions (1 lakh Muslims, 1 lakh Christians) and has set 25 December as the date for a major conversion ceremony.
The pamphlets, carrying the letterhead of DJS, are now being found in many houses in Aligarh. It calls Christians and Muslims a "samasya" (problem) in India and proposes a fund for their grand "ghar vapsi".
The letter which addresses recipients as "bandhuvar" (friends) says: "Lots of money will be required in the 'ghar vapsi' because the work of conversion is increasing - more workers and more people to be covered. Please contribute money so that all arrangements are in place."
Kanshinath Bansal, a key member of the Samiti, on being asked why the Muslims and Christians were a "samasya" said, "Because Christianity is a samasya. Muslim (sic) is also a samasya. One worker needs that much money to work on a samasya every year."
The latest controversy comes on the back of BJP MP from Gorakhpur, Yogi Adityanath, confirming his 25 December visit to Aligarh for an event to convert 5,000 Muslims and 1,000 Christians at the local Maheshwari College.
"The administration and media have given it an exaggerated look. People are willingly converting themselves in 'ghar vapsi'. The event will happen as scheduled and I will be there," Adityanath told The Times of India.
"When Hindus convert to Islam or to Christianity, nobody comes in for a check. Why is this being done when they want to convert back to Hinduism? There are many other issues that the administration and media should concentrate on rather than this. Muslims in Agra had also written a letter asking for a mandir. The situation went out of control because of the interference of media, administration and sundry religious leaders," he added.
The police was quick to take a stand on the issue. "There is no question of giving permission for the 'ghar vapsi' that is being planned in Maheshwari College. The issue has already flared up. We are not allowing it and if in case there is a violation, we will deal with the situation accordingly," said Aligarh SSP J Ravinder Goud.
DJS has developed somewhat of a reputation to court controversy. Not that long ago, they had taken over a small church on the outskirts of Aligarh, replacing the cross with a picture of Hindu God Shiva. That time around it had conducted a 'ghar vapsi' for 72 Valmikis, all of them Christians.