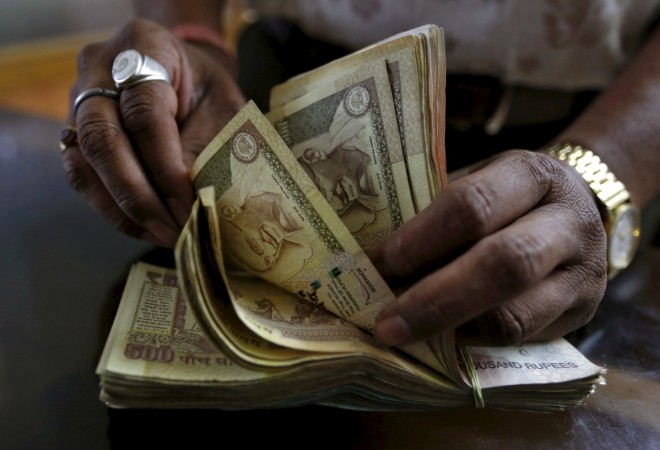 Prime Minister Narendra Modi delivered a huge surprise on Tuesday as the government's battle to curb black money took an effective turn by banning Rs 500 and Rs 1,000 currency notes and introducing new Rs 2,000 notes. The Modi government has managed to demonetize a large chunk, if not all, of the dirty money in India.
While the entire country has gone into a panic mode, there are those who are nothing but happy and supportive of the move. People are queueing outside banks to exchange their Rs 500 and Rs 1,000 currency notes, but the fintech companies in India are proposing a seamless solution – go cashless.
Companies like Paytm, FreeCharge, Snapdeal and many other fintech firms have appreciated the move by the Modi government and it also benefits them in encouraging online transactions. Take a look below at what the major companies have to say about the ban on Rs 500 and Rs 1,000 currency notes in India.
"This is a master stroke by the BJP government and a very bold move indeed. Even though this is not the first time such a move has been made by a sitting government, what is significant this time is that it is built on the JAM trinity – Jandhan, Aadhar and Mobile – making it hard for the country to regress. The country's infrastructure is much more prepared to make this a watershed moment for war against terrorism and black money. This will play a significant role in putting India on track to becoming the economic force it is intended to be."

– Sanjay Sethi,Co-founder and CEO, Shopclues.
"This is the biggest and most ambitious step ever to crack down on black money and fake currency. We stand by the government in its efforts towards taking black money out of the equation and offering a major boost to the Indian economy. Since Paytm is fast becoming synonymous to all kinds of payments, we are happy to announce we have registered a strong surge in volume on our platform."

– Madhur Deora, CFO – Paytm.
"This step taken by Sir Narendra Modi is path-breaking and revolutionary, as it sets a great example on how to bring change boldly and effectively. We as a nation have to fight corruption and what a way to begin! This bold move is just another instance of the Modi government's vision of corruption free India."

– Mayank Bhangadia, co-founder and CEO, Roposo.
"Ruling out the higher currency notes is a giant leap towards realizing a better, digitally connected India. Households might feel the brunt due to the likely disruption in the liquidity situation but we hope to see an increase in online transactions as our customers can now upgrade to a niftier, cashless, e-commerce option. This step is integral towards creating transparency, weeding out corruption/unaccounted-for cash, enabling a seamless business ecosystem."

– Manish Kumar Gupta, CFO, Panasonic India.
"Crownit drives large volumes of business to local merchants and facilitates payments for those merchant. It has an option of hassle free cashless transaction and is the best way to deal with the present situation. This demonetization move by the Modi Government is extremely bold and refreshing. India is now on direct path to fully digital economy to ensure corruption free country which we are proud of."

– Sameer Grover, Founder and CEO, Crownit.
"This is one great move by the government of India. It will serve the country on the long run. The major implications will result in faster GDP growth, inflation will fall, and products will become more affordable which will fuel the demand and further growth of the industries."

– S Sriram, CEO, iValue infosolutions.