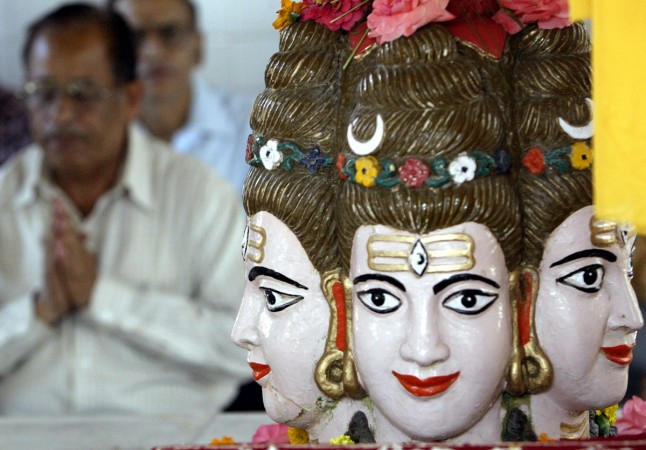 Bareily-based socio-political group All India Faizan-e-Madina Council has announced a cash reward of Rs. 1,00,786 on Muslim cleric Mufti Mohammad Ilyas Qasmi's head. Qasmi, the leader of Jamiat Ulema Hind, had referred to Lord Shiva as the "first messenger of Islam" inciting huge controversy among the Muslim community.
Acoording to The Times of India, the All India Faizan-e-Madina Council chief Mooen Siddiqui Noori said that the cash reward and an 'Islamic' sword would be presented to a Muslim who would succeed in killing Qasmi.
"Qasmi made these strange remarks against the Sharia on insistence from the RSS. If he really had any knowledge, his comments would be backed by the Holy Scriptures," Noori was quoted as saying.
Qasmi landed himself in trouble at a gathering in Ayodhya where he said that Lord Shiva was the first Islam Prophet. He also added that Lord Shiva and Mata Parvati are the parents of all the people, including those from the Muslim community.
"Lord Shiva is the first messenger of Muslims. We are all Indians and children of Lord Shiva and Goddess Parvati and there should be no reservations in accepting the truth," Qasmi was quoted as saying during the gathering.
"For teaching such people a lesson so they never make such remarks again, I have decided that any Indian Muslim who gives me the head of Qasmi will be given a cash reward of Rs 1,00,786. He will also get an 'Islamic sword', TOI quoted Noori as saying.