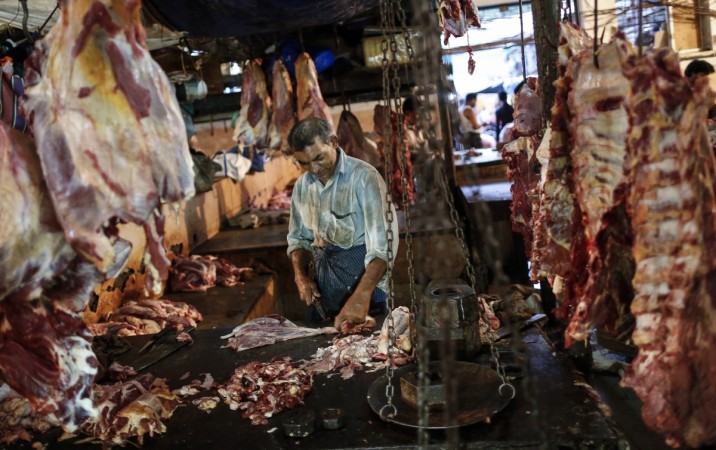 The Uttar Pradesh government on Wednesday announced Rs 10 lakh as ex-gratia to the famly of a man from a Greater Noida village who was lynched by a mob over allegedly sacrificing a cow.
The government also ordered free treatment of the injured members of the man's family who were admitted to a private hospital in Noida.
"In the meantime, investigation is on to ascertain whether the cow was sacrificed or was it just a rumour," said Gautam Budh Nagar Senior Superintendent of Police Kiran S.
Tension prevailed in Greater Noida area after 50-year-old Afzal, a resident of Bisara, was allegedly dragged from his house and lynched on Monday midnight for sacrificing a cow.
He was taken to a hospital where he died of his injuries, police said.
Police said a case was registered against 10 people, of whom six have been arrested.
Following the arrests, irate residents blocked roads and set a police vehicle afire. The agitators also pelted stones at police personnel.
The police had to use force to disperse the mob, and additional personnel have been deployed to maintain peace.