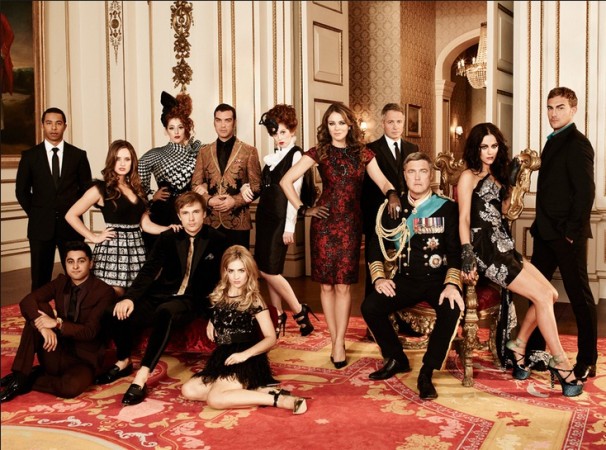 The seventh episode of "The Royals" has a special member joining the cast and it is none other than Joan Collins who comes in as the Grand Duchess of Oxford or more simply put, Queen Helena's mother.
The fans of the royal series are anxiously waiting to catch the next episode as the sneak peak provided by E! shows Collins arrive in a purple dress, all decked with diamonds; after all she is the Queen's mother, she will make a grand appearance.
And though everyone loves having a surprise visit from their mothers, the Queen is absolutely caught off guard. All the fan know that Helena has a very sharp tongue and nothing seems to intimidate her at all – except her mother.
The Queen has every reason to say "FML" before the Duchess enters because after a quick kiss the first sentence the mother-daughter duo shares, isn't quite 'motherly'. "I see you've redecorated. I'd love to know whatever possessed you to choose Vegas as your theme," says Collins which shows that her character isn't quite shy about sharing her opinions.
Meanwhile, the King is on a mission of his own, as he is off to meet the Prime Minister to discuss about the abolishment of the Monarchy. He most probably took the decision when he caught his wife cheating him with Eleanor's bodyguard, Jasper, who is now a part of the Queen's bodyguards.
Tune in to catch all the mother-daughter love between Elizabeth Hurley and Joan Collins on episode 7 of "The Royals" titled "Your Sovereignty of Reason" which will air on Sunday, 26 April at 10pm on E!