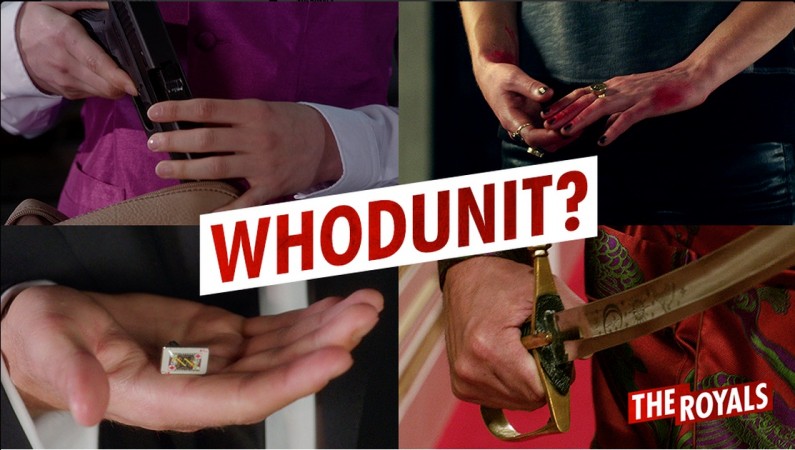 With only two episodes left to go, it seems like "The Royals" may end in a cliff hanger. The King almost lost his life and it remains to be seen if Prince Cyrus will become the next King of England. The last episodes' revelation has Left the Prince and Princess in search of the truth – who is their biological father?
While Liam has his blood tested to find whether it is the truth, the fans may have already guessed that he may be the illegitimate child of Queen Helena and Sir Alastair, the Queen's lover. But that does not let Liam feel less guilty about not being by his father's side when the attack took place. Thus, as the one-minute promo shows, the Prince is out on a search for his father and to find out who has killed his father.
Meanwhile, Ophelia has been the target of all the royal family members and is being dissed by everyone for being Liam's "distraction" and Gemma is no different. She makes an appearance in the episode only to make her feel more guilty of being the future King's love interest. Gemma blames her and tells her that it was a mistake to trust Liam with Ophelia.
The identity of the stranger who is captured standing outside the palace gates is not revealed, but in the promo he is seen attacking Princess Eleanor in the lift, but then who knows, the stranger might be of help to her and may be the key in solving the mystery surrounding the King's stabbing.
Cyrus and Helena enjoy their drinks as they have succeeded in their plans, but in her heart the queen fears that she might have crossed her limits this time. Princess Eleanor continues her spitfire with the Queen and asks her if she had this planned all along and was murdering Robert also a part of her plan or not.
As Prince Liam goes on his own journey he faces several obstacles and also goes down on a wrong path to know the truth. Watch all the mysteries unravel in the next episode of "The Royals", titled "In My Heart There Was a Kind of Fighting", on Sunday, 10 march, at 10 pm on E!