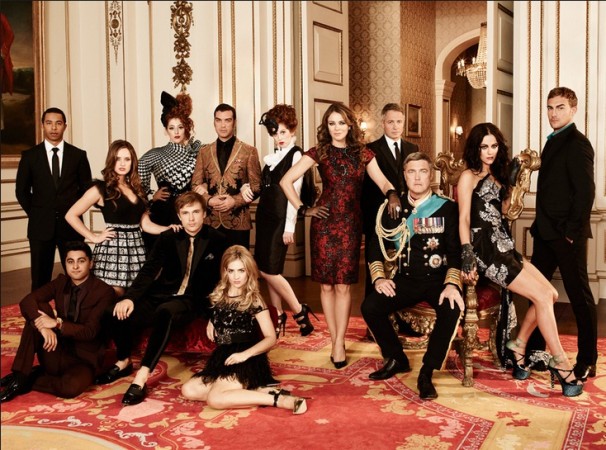 The seventh episode of "The Royals" ended with a cliff-hanger and now that the promo of the eighth episode is out, Royal fans are waiting with bated breath to know if the King is alive or not.
The 30-second promo [watch it below] is quite nerve-wracking because it shows Prince Liam taking oath as the king. But it does not show whether his father is alive or not. All the family members rush to the hospital and both his children – Liam and Eleanor – are shocked to know that their father has been repeatedly stabbed.
The last episode showed that the king lost lot of blood and knowing that he had earlier announced the abolishment of monarchy, the fans had guessed the episode was not going to end on a merry note.
While Prince Liam is now sworn in as the king, Princess Eleanor has a complete breakdown. Both the siblings are thrown into turmoil, and the Queen is quite glad that the referendum will not be passed, now that the King is in a critical condition.
Meanwhile, Ophelia is the only one who had seen Prince Cyrus follow the king that fatal night and she feels that somehow the King's brother is connected to the stabbing. Since the security head is her father, maybe Ophelia might come out with this revealing piece of information to him.
As the family goes through a tense phase, everyone hopes for the king's return. The short promo also shows security head Ted holding a gun to Prince Cyrus's head. So, is it revealed that he was the one who conspired against the king? The king's brother, if found guilty, will be charged with regicide.
Watch the latest episode of "The Royals" titled "The Great Man Down" this Sunday on 3 May, at 10 pm on E!