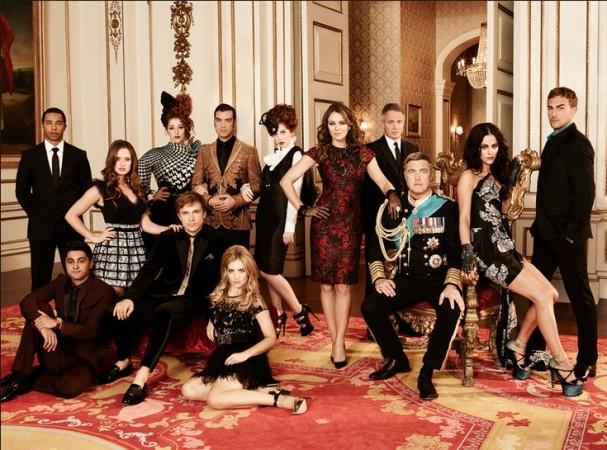 Prince Liam is on his first PR tour and wants to convince people that he deserves to be the king. However, he isn't alone as Queen Helena has invited Gemma to be her lady-in waiting for the royal tour.
Gemma tries to make advances towards the prince, but he is more focused on the PR campaign. He wants his people to love him but Helena dictates his every move, right from what he should wear to what he should say and strictly warns him not to say anything more than his pre-approved script.
Liam, unlike his father, wants to "be interested" rather than just seem interested on the tour so he goes to a bar with one of the local boy and has a drinking match where he discovers that he has to do a lot more to convince the people that he can be their king.
Meanwhile, Eleanor goes on her first social campaign and every NGO she visits she gets high before it. After the day's visits, Eleanor gets really upset as she is reminded by everyone that Nick will soon pass away and "the world is so dreadful", and Jasper listens to her patiently. When Eleanor asks him whether he would again take advantage of her, he backs out because it is not what she wants.
Ophelia ignores all advances made by Nick towards her, but gives in when she finally calls her to give him a "private" tour of the palace. But when she sees the photo of Prince Liam getting close with Gemma on the internet, she posts a photo of her and Nick on Instagram. Later when Nick tries to kiss her in the silent dance party, Ophelia turns him down at the last moment.
Both Liam and Ophelia are under the misconception that they have moved on from each other and so when Liam invites Ophelia to the masquerade ball he gives her two tickets, one for her and one for her "boyfriend".
Will the Queen succeed in her plans of getting Liam to wed Gemma? And has Jasper fallen in love with the princess? Watch all the action in the next episode of "The Royals" titled "Unmask Her Beauty to the Moon", on Sunday, April 12 at 10 pm on E!.