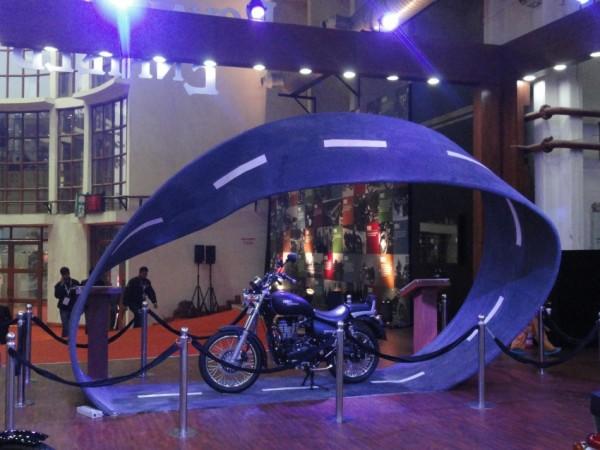 Legendry Bullet maker Royal Enfield is seeking to boost production up to 1.5 lakh units per annum from the first quarter of the next fiscal year with the opening of a second plant.
Speaking at the launch of Royal Enfield's Thunderbird model in Bangalore, the company's chief executive officer Venki Padmanabhan said that with the opening of its second production plant at Oragadam near Chennai, Royal Enfield expects to increase the annual production and also bring down the waiting period for customers to receive their bikes.
"Owing to a spurt in demand for our products, as also enquiries from customers, we plan to increase our production. Apart from our existing (Tiruvottriyur) plant, we have also begun work on a new facility at Oragadam, which will open shop in the first quarter of 2013," Padmanabhan said, according to Deccan Herald.
At the present Tiruvottriyur plant near Chennai, Royal Enfield increased its monthly production by an extra 3,000 units in the last three months. The plant was earlier producing 7,000 units per month.
On Thursday, the 119-year old motorcycle maker launched Thunderbird 500cc and 350cc in the Bangalore market at ₹1, 86,622 and ₹1, 46,466, respectively. The company also announced its entry into the bike accessories market, but did not confirm its launch date.
According to the company, the total sales in Karnataka alone have gone up to 70 percent in 2012 as against that of last year's sales. Royal Enfield sold 75,000 bikes this year and is expecting to touch one lakh in unit sales by year end.
"This year we have already registered a growth of 70 per cent over the average monthly sales volume of 2011. To keep up with the growing demand we have expanded our footprints aggressively and we have 16 dealers across Karnataka," said Shaji Koshy, Royal Enfield Senior Vice-President (Sales and Marketing), according to Indian Express.
The company is expected to launch its Cafe Racer model in 2013. Earlier shown at the 2012 Indian Auto Expo, the overhauled version of Cafe Racer 500 is reportedly shaped like a gun.