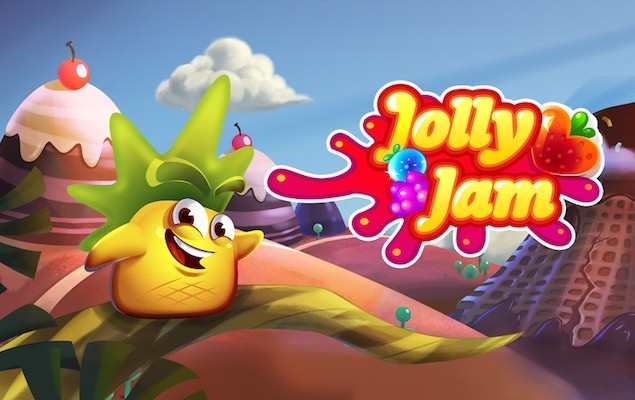 Since smartphones are a norm these days, it's only justified that the mobile gaming business also evolves alongside to keep pace with the growing app industry. Of all others, while Candy Crush is quite the known name around, it seems like its dominance could soon fall apart.
Much before folks were sending their thumbs into overdrive with Candy Crush, Finnish game maker Rovio had already marked its arrival in the scene with its very popular Angry Birds offering. And as it seems, the game developers is now looking to challenging the popularity of Candy Crush via its own 'Jolly Jam' puzzler.
"We're proud to bring Jolly Jam in partnership with Magic Tavern to puzzle game fans worldwide!" said Wilhelm Taht, Head of External Products at Rovio. "Jolly Jam is a next generation puzzle game with a truly innovative gameplay mechanic and incredibly beautiful graphics."
Jolly Jam is basically a match-three puzzle game that's been developed in the same mould as the current hotshot in terms of the casual mobile games business, Candy Crush Saga. The premise of the game is similar where you have a grid of 'jellies' that you need to connect together in order to eliminate them from the board.
However, unlike Candy Crush, the aim of the game is to connect jellies with boxes around the game board to move on to the next level. Players can use combo attacks and boosters to help defeat the three-eyed Boss, all while the player is travelling around the Jelly Kingdom.
"Our ambition was to create a new game play mechanic that brings something new, fresh and really enjoyable to people who like pattern matching games. I believe we have achieved that," said Charlie Gu, CEO of Magic Tavern. "Through Rovio Stars, we can capitalize on a best in class distribution platform and unique developer tools that will allow us to reach millions of players around the world."
While only time will tell whether or not Jolly Jam will dethrone Candy Crush as one of the most popular casual mobile game out there, but it needs to said that Rovio is indeed up for the challenge at hand. And going forward, we're sure the game will experience a number of downloads. Check out the video below for a sneak peek of the new game.
After all, a lot is expected when already have a title such as Angry Birds in your CV. Interested players can download Jolly Jam for free for both Android and iOS.