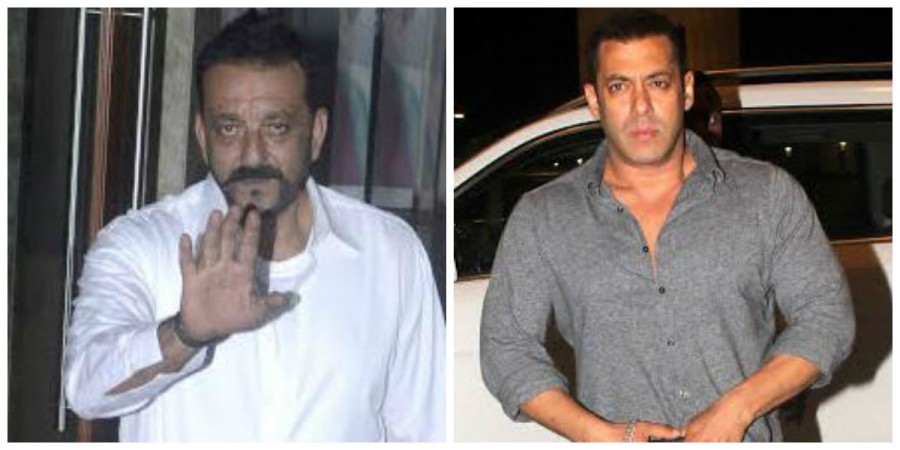 Salman Khan and Sanjay Dutt, who were known for their close friendship in Bollywood, have reportedly been having a cold war. The cause of the rift, according to latest reports, is a woman.
It has been reported that the stiffness in relations between the "Sultan" actor and Sanjay involves Salman's manager Reshma Shetty, whom the superstar had recommended to the "Munna Bhai MBBS" actor to help revive his career.
According to a recent report in SpotboyE, Salman had advised Sanjay to hire his manager Reshma when the actor was out on parole in December 2014. Salman reportedly felt that Sanjay will need a strong public relations mechanism to rebuild his image and get good movie offers.
Accordingly, Sanjay had hired Salman's manager for the purpose but the actor did not bag a single project even after many months. Sanjay then learnt that Reshma had increased his fee to a huge extent and so producers, who were initially eager to cast Sanjay, had started approaching other actors, the report added.
An irked Sanjay had cut off professional ties with Reshma, which did not go down well with Salman as he felt that his friend had ignored his suggestion. The 56-year-old actor had tried to explain his point to Salman but the later reportedly was not convinced.
According to some other reports, the rift between the two actors got ignited when Ranbir Kapoor was chosen to play the titular role in the upcoming biopic on Sanjay Dutt. Salman and Ranbir have apparently never shared a good equation and the obvious reason is believed to be Katrina Kaif. Katrina was the "Bajrangi Bhaijaan" actor's former girlfriend and later got into a relationship with Ranbir.
However, Sanjay had once said that he would like Salman to do a cameo in the biopic that is going to be directed by Rajkumar Hirani. "I don't know if Salman is in the biopic or not, but I would wish to have him in the film in a cameo," Sanjay had told Press Trust of India earlier when asked if Salman will be seen in the film.