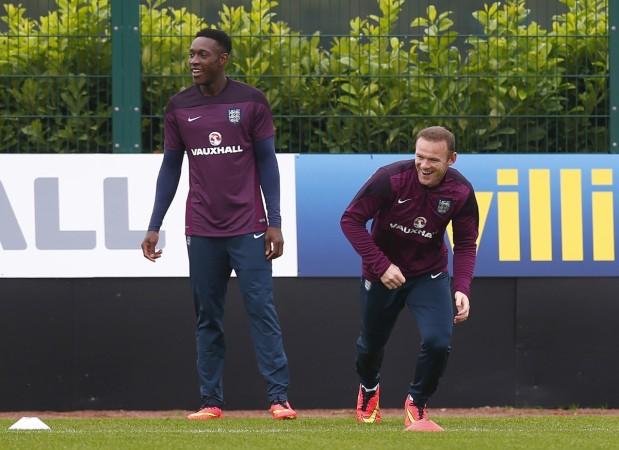 Wayne Rooney has admitted that Danny Welbeck made the right decision by leaving Manchester United and moving to Arsenal in the summer.
The England international joined the Gunners on the deadline day of the summer transfer window for a fee around £16m, ending his 13-year association with the Red Devils. And the 23-year-old has made a good start to life in north London, scoring 10 goals for club and country since making the move.
Rooney has now stated that the transfer has paid off for Welbeck and feels it was the "best move" for him.
"Of course, Danny has been here all of his life. He is a Manchester lad so it is weird seeing him [there]," the Daily Star quoted Rooney as saying. "But that's football nowadays and players move on.
"I think, for Danny, and for his own personal career, it was probably the best move for him. He's done great and scored a few goals and is playing well. Danny gives you what he always gives you - a good shift. He works hard for the team."
United manager Louis van Gaal also shares Rooney's opinion and feels he did Welbeck a favour by allowing him to leave the Red Devils in the summer.
The forward was already below Rooney and Robin van Persie in the pecking order at Old Trafford, and with the arrival of Radamel Falcao imminent, van Gaal gave the green light to sell the United academy product on deadline day.
"I think that a player who is playing mostly fixed in the team, he develops and always will," the Mirror quoted the Dutch tactician as saying. "He takes all the benefit from playing every week. That was a question mark with Manchester United. It's good to see he's doing what I thought.
"He could have also played for Manchester United. But we have decided that he could go and he has taken the benefit of it. He does very good at Arsenal. I cannot judge him so good. Now I shall see him and I shall judge him."
United visit north London to take on Arsenal at the Emirates on Saturday but Welbeck will have to clear a late fitness test to confirm his participation in the tie.