Ronda Rousey appeared on Live with Kelly and Ryan on Wednesday and she dished about the incident where she and her now fiance Travis Browne discovered their house had been burgled.
Their house was burgled shortly before they were set to leave for New Zealand, where Browne proposed to Rousey.
Also read: Pretty Little Liars star Shay Mitchell goes topless and shares photos from her Greece vacation
"Someone had been squatting in my house for like three days, sleeping in my bed," she explained. "[They] stole my Olympic rings, stole my guns, stole all my precious jewellery, every headphone in the house, credit cards."
According to reports, surveillance tapes helped arrest 21-year-old Zhamila Bolat and 20-year-old Alim Young.
Rousey did not reveal much about her future plans, now that her career is kind of in a standstill. The MMa superstar hasn't had a match since losing to Amanda Nunes at UFC 207 last December.
It has been months since the match, and Nunes is still plagued by questions regarding that fight.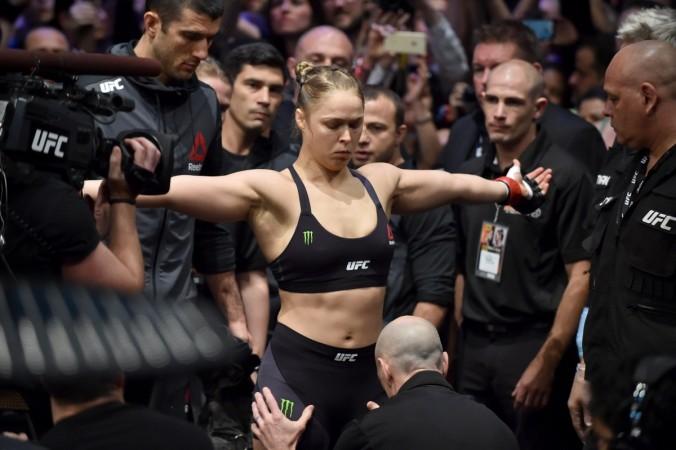 "That fight against Ronda, everything was crazy and it was surreal," Nunes said, according to Yahoo Sports. "It was because of who she was and her reputation. The challenge wasn't fighting and beating Ronda the fighter; it was dealing with everything about Ronda that had been built up by the media. I was the champion, and it was like I didn't matter. It was hard to take."
"It felt like it was me against the world," Nunes said. "I was wondering, 'Why is this girl all everyone wants to talk about? What about me? I'm the champion. What about me?' It was tough, you know?"