Cristiano Ronaldo might be one of the most popular footballers on this planet, and his girlfriend Georgina Rodriguez bags a fair share of fame in her own way.
Even more so after the footballer made it official that the pair was expecting their first child together.
Since then, photographers have been keeping a close eye on Rodriguez's baby bump, and have not missed a chance to snap her in various locations. She was spotted with her ever-growing baby bump and Cristiano Jr.
Wearing a black dress, she was photographed at an airport waiting to on board and get back home.
Comparing the recent imge with previous photographs, one cannot help but notice Rodriguez and her baby bump, which seems to have grown visibly more. This means Ronaldo and Rodriguez will be proud parents soon -- in a month's time or so.
However, this is not the first time Ronaldo will be a father. This will be his fourth child, but the first with Rodriguez.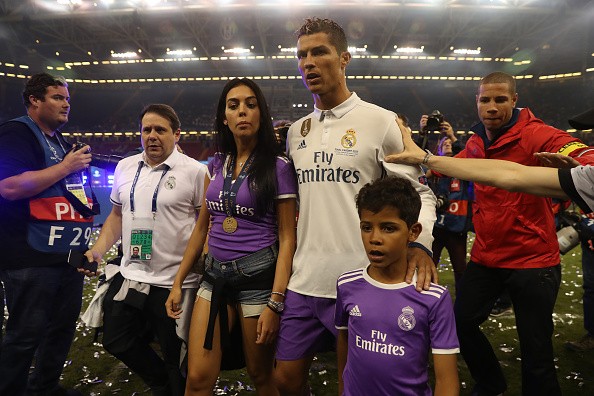 Cristiano has three kids -- including twins Eva and Mateo. They were born via a surrogate mother in June.
Ever since the twins graced his family, the Real Madrid star and Rodriguez have been quite active on social media, clicking pictures with the duo and sharing it.
Cristiano, meanwhile, played a huge role in helping Real Madrid start their Champions League campaign with a sparkling win against Apoel Nicosia on Wednesday. The Portugal international scored two massive goals.