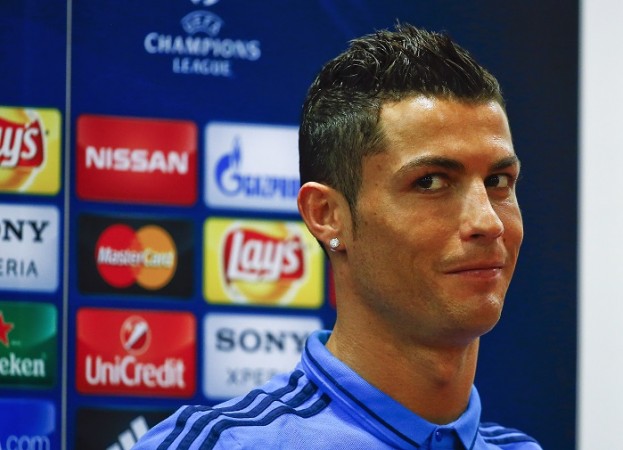 Cristiano Ronaldo is not someone who takes any kind of criticism too well. And that particular c'mon-you-need-to-have-thicker-skin-than-that trait came calling when the Real Madrid superstar walked out of a press conference on the eve of their Champions League encounter against Roma, when a question over his lack of away goals was posed.
Ronaldo has not scored an away goal this season since November 29, when he struck in a 2-0 win over Eibar in the La Liga. So, when the Portuguese was asked about his lack of goals in recent times in matches away from home, where Real Madrid have struggled all season to manufacture results, Ronaldo hit back with a question of his own, before walking out.
"Who else has scored more goals away from home than me since I arrived in Spain?" Ronaldo asked back, according to The Guardian. "Name one player who has scored more than me?
"No answer? OK. Thank you everyone," he said before leaving the press conference.
There was no reason really for Ronaldo to become so tetchy over that question, because the 31-year-old has scored 11 away goals already this season, even if that is considerably less than his 21 at home. Ronaldo also created a new record for number of group stage goals in the Champions League, when he found the back of the net 11 times in those six matches.
However, his form away from home has been brought into question, after Real's lacklustre performances, but the Portugal international, speaking before that walkout, admitted doubts will always remain, no matter how well he plays in the season.
"It's understandable that people have doubts," Ronaldo said. "It's like with a son when you give him everything and then when you take it away, he cries.
"I hope I can keep this 'bad form' up until the season's end."
Ronaldo will be crucial to Real Madrid's hopes of coming away from Rome with a positive result, and asked if he is happy with his team's season so far and with the club in general, Ronaldo said: "I'm happy at Real Madrid, how could I not be? I'm supported by great fans, I always play, sometimes I score and I play for the best club in the world," Ronaldo said.
"What else is there? Real Madrid are always among the favourites at the beginning of any competition: we are the team that have won the highest number of European Cups. This year we are alive in every tournament, including the Liga."