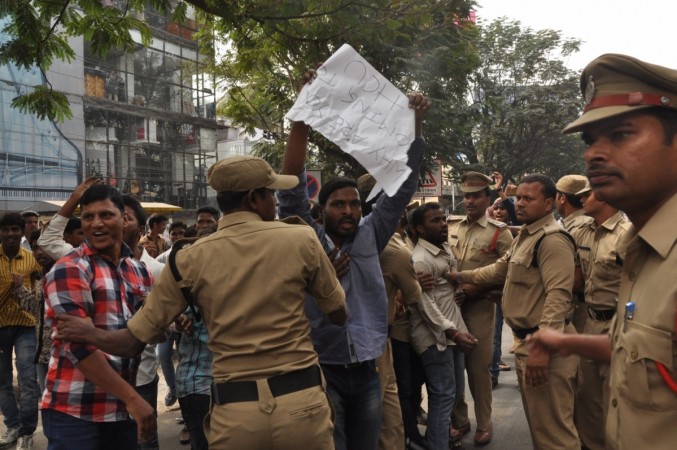 A report filed by the one-man committee set up by the Human Resource Development (HRD) Ministry in late January this year to conduct a judicial inquiry into the suicide of Hyderabad Central University student Rohith Vemula on January 17, has said that he ended his life due to personal frustration, and that his mother branded herself a Dalit in order to benefit from all the schemes the authorities run for the upliftment of people from that community.
Vemula's death and the circumstances surrounding it had resulted in a massive controversy, and involved not only then HRD minister Smriti Irani but also BJP leader and Union minister Bandaru Dattatreya, who is an MP from Secundrabad. The incident had led to the Central government in general and Prime Minister Narendra Modi in particular being branded anti-Dalit because of allegations of Vemula being mistreated.
The 41-page report from the judicial commission, prepared by former Allahabad High Court judge A K Roopanwal and submitted to the HRD Ministry in August, also claims — according to an Indian Express report — that the Hyderabad Central University authorities were being perfectly "reasonable" when they decided to remove Vemula from the hostel, and that they were not under any pressure from either Irani or Dattatreya in this regard.
Each of these conclusions help the Central government in one way or the other. The conclusion drawn in the report that Vemula's mother was not a Dalit but chose to present herself as one only bolsters reports from some corners that Vemula was no Dalit, and therefore there was no chance of discrimination on the basis of caste. It may be noted that Dattatreya was among three politicians booked under the Scheduled Caste and Scheduled Tribe (Prevention of Atrocities) Act for his alleged role in the matter.
The conclusion that he committed suicide over personal problems and frustration resulting from it negates any role his expulsion from the hostel and withdrawal of stipend would have had in he taking the decision. The report also clears the university of any wrongdoing when it says it was being "reasonable" when deciding on Vemula's expulsion.