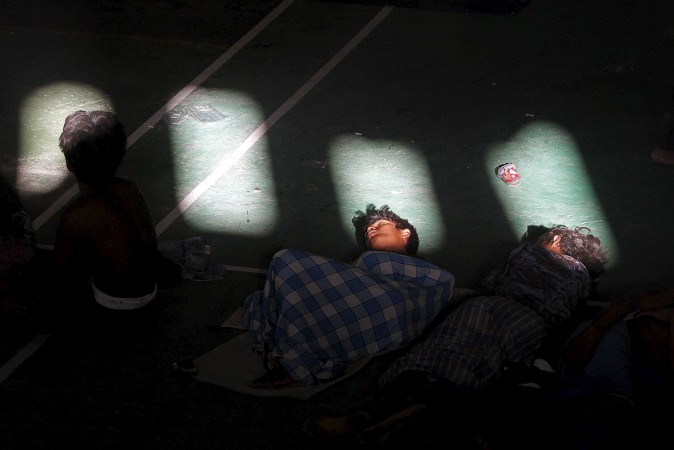 The condition of hundreds of Rohingya Muslims fleeing persecution in Myanmar has triggered international outcry, after Indonesia and Malaysia refused to allow the migrants to enter their territory.
At least 6,000 migrants from Myanmar and Bangladesh are currently stranded at the Malacca Strait and Andaman Sea, and their condition is deteriorating by the hour.
Some 25,000 Rohingya Muslims, who are not recognised as citizens of either Myanmar or Bangladesh, have fled to other countries in the last three months.
Why are Rohingya Muslims Fleeing their homes?
According to Chris Lewa, a Bangkok-based expert on the Rohingya community,"There is only one reason" behind the Rohingya Muslims fleeing the country.
"Muslims in Burma's western-most state of Rakhine face such extreme oppression that they feel they have no option but to leave - in many cases by any means necessary," he told BBC.
Who are Rohingyas?
The Rohingya are a stateless Muslim minority population in Arakan, Myanmar. The military government of Myanmar does not recognise Rohingya as an ethnic group. It treats them as unwelcomed Bengali Muslims, even though Rohingyas have been living in the country for at least 1,000 years.
In Myanmar, the Rohingyas are denied citizenship, have no access to any government facility, and the military government has even denied them freedom to travel. The Bengali Muslims have been persecuted by the Buddhist majority of the country time and again.
The Rohingya's also live on the other side of the Myanmar-Bangladesh border; and they face discrimination there too as the Bangladeshi government does not recognise them as "Bengalis".
Who can help the Rohingyas?
The UN High Commissioner for Refugees (UNHCR) notes that the Rohingya crisis is a "regional problem that calls for regional solutions". The UNHCR has urged the governments of Myanmar, Malaysia and Indonesia to "act quickly" to save the lives of the stranded migrants, largely Sunni Muslims.
UNHCR spokesperson Vivian Tan told Deutsche Welle that besides providing humanitarian assistance to the survivors, the countries should look at "targeted solutions" for addressing the refugee problems.