Jaish-e-Mohammed (JeM) chief Maulana Masood Azhar has called for action against Myanmar and also warned the country to be ready for "the thudding sound of the footsteps of its conquerors."
"We have to do something, and do it urgently. The entire Muslim ummah [nation] is feeling the pain of the Muslim nation. It is because of the sacrifices of the Myanmar Muslims that the ummah is waking up and we are seeing this new awakening among the Muslims of the world," Azhar said in an article published in JeM's house magazine al-Qalam under the pen-name 'Saadi'.
"All of us must do whatever we can for the Myanmar Muslims. Just say your prayers, and get up to help them. You don't need to show off what you are doing: just do it, and never stop," the JeM chief added.
The article is the first notable call to action by a leader of a jihadi group in South Asia. Protests and rallies, however, have been held in Pakistan by some Islamist groups linked to terrorism, particularly the Ahl-e-Sunnat wal'Jamaat, the Indian Express reported.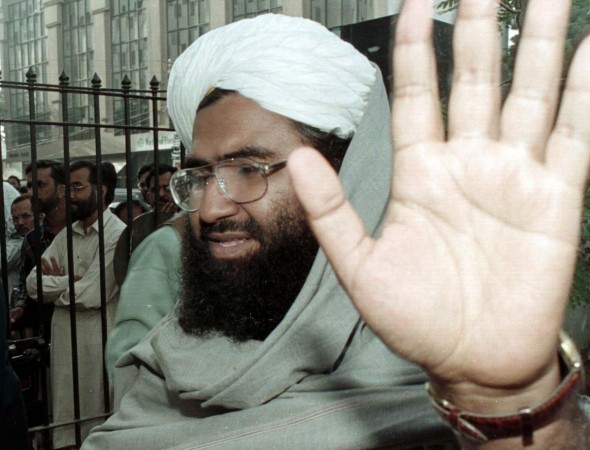 Azhar, in his article, criticised media for describing Buddhist monk Ashin Wirathu as the 'Osama bin Laden of Myanmar'. The monk's followers allegedly worked alongside the Myanmar Army to kill Rohingya Muslims and burn down villages as part of an ethnic cleansing campaign.
Azhar said Laden was a "lion who came out to help the helpless" and "challenged global imperialism to its face." He added: "If Wirathu is really a lion like Bin Laden, he must come out of Myanmar, to an Islamic country. Muslim will beat him to a pulp."
"Had whatever Ashin Wirathu and his supporters are doing been done by a Muslim country to its non-Muslim minorities, there would have been an uproar... The United Nations Security Council would have passed a resolution against it, there would have been economic sanctions against Muslims and finally, their country would have been bombarded by western forces," the JeM chief said.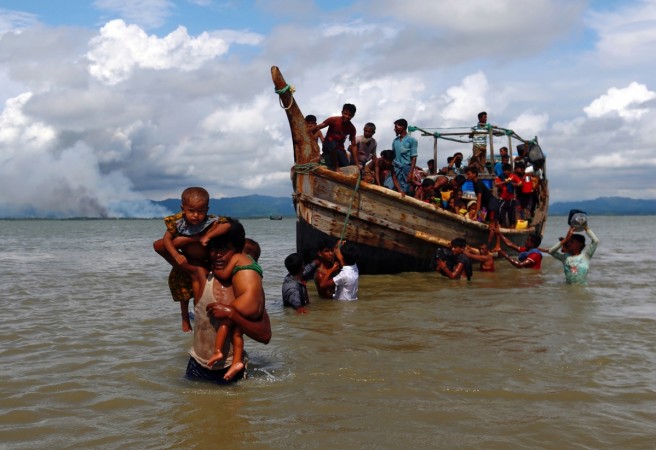 Azhar's statement comes amid fears that Myanmar's crackdown on Rohingya Muslim civilians could lead to violence and terrorism across the region. It has been estimated that more than a million Rohingya refugees have fled Myanmar to Bangladesh.
Harkat al-Shabab, an affiliate of the Al-Qaeda in eastern Africa, released a statement warning Muslims, "especially in Bangladesh, Malaysia, Pakistan, India and Indonesia: know that the tragedy of the Rohingya today will be your tragedy tomorrow if you let them down and be silent."
The statement added the Muslims in Myanmar had been lulled by international "responses of condemnation and warning", failing to "mobilise an inch, so as to protect themselves from their enemies." It also urged Al-Qaeda in the Indian subcontinent to "gather themselves and attack the evil Buddhists, and make of their targeting a lesson for all those who would learn and all those who would dare to hurt the Muslims."
UN slams India's threat to deport 40,000 Rohingya Muslims
The UN Human Rights Council on Monday slammed India for threatening to deport over 40,000 Rohingya Muslims to Myanmar. United Nations High Commissioner for Human Rights Zeid Ra'ad Al Hussein criticised the country's measures to deport Rohingya civilians "at a time of such violence against them."
Hussein said: "India cannot carry out collective expulsions, or return people to a place where they risk torture or other serious violations, by virtue of customary law, India's ratification of the International Covenant on Civil and Political Rights, the obligations of due process and the universal principle of non-refoulement."
However, India maintained it is taking a balanced approach to deal with the matter as it is much more than a humanitarian crisis. During Prime Minister Narendra Modi's visit to Myanmar, India promised to invest on a large scale in the development of the Rakhine state, which is home to the Rohingya Muslims. India also believes there are serious threats to national security due to the ongoing crisis.