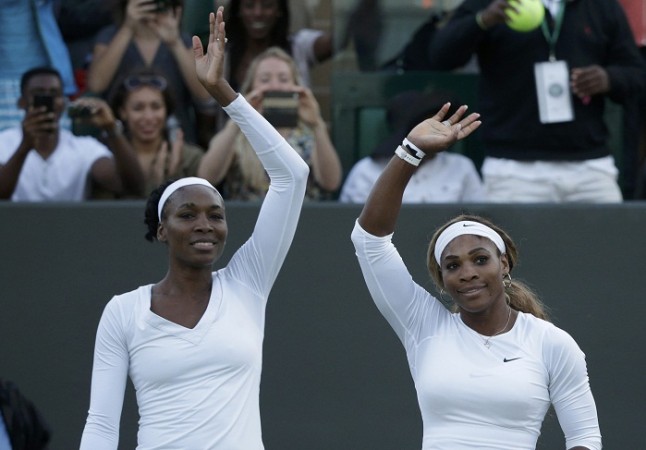 Venus Williams of America and Agnieszka Radwanska of Poland will face each other in the final of the women's singles in the Rogers Cup on Sunday.
Venus defeated her sister Serena Williams to make the final, while Radwanska beat Ekaterina Makarova of Russia.
Venus has been in superb form throughout the tournament. Defeating her sister Serena in the semis was no mean feat. She held her nerve in a hard fought match, which she won 6-7, 6-2,6-3. This was her first triumph over Serena in five years.
Heading into the final on Sunday, Venus appeared to be absolutely focused as this was one of the titles she always wanted.
"It would mean a lot to me because I've been dreaming of winning a tournament at this level since I got back on tour. You try and you try. There are disappointments. One day you get a little closer. So this is my 'little closer' right now," Montreal Gazette quoted Venus as saying.
In her semifinal against Makarova, Radwanska had to bring out every trick in the book to triumph in a very closely contested affair, winning 7-6, 7-6. The Pole appeared far from complacent going into the final and had a word of praise for Venus.
"Definitely she's playing amazing tennis this week. She beat a lot of good players on the way to the final, especially Serena. It's not going to be the easy one," Radwanska said.
The Pole's form in the tournament has been nothing short of excellent as she came up trumps against the likes of Sabine Lisicki and Victoria Azarenka.
At the beginning of the tournament not many would have expected Venus and Radwanska to come as far as they have.
Serena was the top seed and it was largely thought that she would get there in the end. Eugenie Bouchard, the 2014 Wimbledon finalist, was also tipped to win the tournament. Big names such as Caroline Wozniacki, Petra Kvitova, Maria Sharapova and Jelena Jankovic were in the fray too.
To say who the favourite is in this game is hard but one can be certain neither Venus nor Radwanska will give up easy.
Where to Watch Live
The final starts at 10:30 pm IST (11:00 am ET, 4:00 pm BST and 3:00 pm GMT) with live coverage on Star Sports in India and live streaming option HERE. Rogers Cup will also be streamed live HERE and HERE. Catch the live updates HERE.
Sportsnet will telecast the matches live in Canada with live streaming option HERE or listen to the action live online HERE. ESPN 2 will telecast the matches live in the United States with an online streaming option HERE. In South Africa and sub-Sahara regions, the tournament will be available live on Super Sport with live online viewing option HERE.