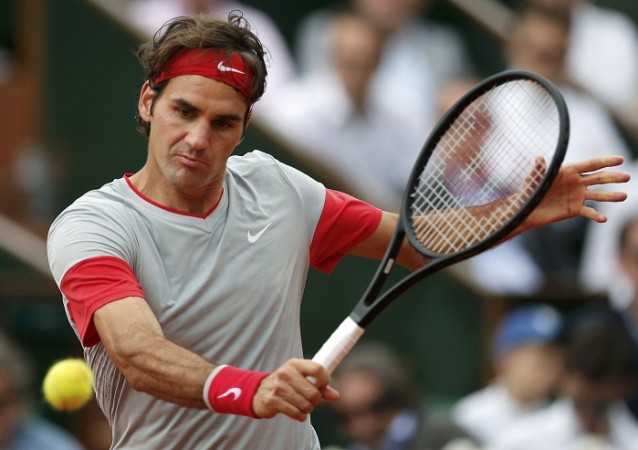 Swiss maestro Roger Federer and fellow countryman Stanislas Wawrinka will commence their hard court season today at the Rogers Cup in Toronto.
Federer will be competing against Peter Polansky, while Wawrinka will lock horns with Benoit Paire in the second round.
Federer had a good grass court season and also reached the Wimbledon final. The 17-time major winner will be hoping to carry his form in Toronto and make a flying start in the tournament against wild card Polansky.
Polansky has never advanced above second round in the Rogers Cup and it is going to be very difficult for him to get past the Swiss legend. The Canadian earned a hard-fought victory over Jerzy Jankovic in the opening encounter and will be looking to put a fight against Federer.
"There was a little bit of nerves trying to pull through and hold for the match," Polansky said. "When he hit that forehand wide, I was pretty excited."
Although, Federer is heading as favourite against the homehope, he is coming back from a long vacation after the Championships. The Swiss legend has to remain cautious and dust off the rust in the opening match.
Meanwhile, Wawrinka will also commence his singles journey, after making a winning start with Novak Djokovic in the doubles. The Swiss has failed to maintain his promising start of the year in later tournaments.
Wawrinka, after clinching the Australian Open title, faded away and suffered early exits from the French Open and The Wimbledon. The 2013 US Open semifinalist insisted, before coming to the tournament, that he is taking one tournament at a time and hoping for some good results.
"It will be tough to do better than that for me, but we'll see," Wawrinka said. "I am taking it step-by-step in each tournament. I want to be ready for event by event. If my level is there, I can have some good results."
The 29-year-old stressed that he has worked hard on his fitness for a long season in North America and is ready for the hard court challenge. After playing in the Rogers Cup, Wawrinka will travel to the United States to participate in Cincinnati Masters.
"I need to be ready for the last few months of the season," said Wawrinka. "It's a long series and it will be tough for sure. It will be another big challenge. I am trying to be fit and to do everything possible not to be injured."
Meanwhile, Frenchman Gael Monfils will also take court on the second day against Czech Republic's Radek Stepanek, while Richard Gasquet will face Vasek Pospisil. Australian sensation Nick Kyrgios, Ivo Karlovic and Bernard Tomic will also be in action.
Schedule of Play:
Nick Kyrgios vs Santiago Giraldo starts 8:30 pm IST
Gael Monfils vs Radek Stepanek starts 10:30 pm IST
Richard Gasquet vs Vasek Pospisil starts 12:30 am IST
Roger Federer vs Peter Polansky starts 4:30 am IST
Stanislas Wawrinka vs Benoit Paire starts 6:30 am IST
Where to Watch Live
The day's action is scheduled for an 8:30 pm IST (11:00 am ET, 4:00 pm BST and 3:00 pm GMT) start with live coverage on Star Sports in India and live streaming option HERE. Rogers Cup will also be streamed live HERE and HERE or catch the live updates HERE.
Sportsnet will telecast the matches live in Canada with live streaming option HERE or listen to the action live online HERE. ESPN 2 will telecast the matches live in the United States with an online streaming option HERE. In South Africa and sub-Sahara region the tournament will be available live on Super Sport with live online viewing option HERE.