Roger Federer has revealed he dreams of "coming back to Roland Garros", but admitted that a decision will be taken in April on his chances of participating at the 2018 French Open.
He has struggled while playing clay courts and he decided to skip the entire clay court season last year. This improved the Swiss tennis ace's chances of winning another Grand Slam as he won the 2017 Wimbledon.
Federer won the Indian Wells Masters and the Miami Open in 2017. The latter will be concluded on March 26 and the clay court season will kick-start in April.
The 2018 French Open will take place between May 28 and June 4, just a month before the start of the Wimbledon. The new world No.1 suggested his preference is to continue playing on the hard surface over clay, but a decision on his participation in the second Grand Slam of the year will take after Indian Wells.
"I dream of coming back to Roland-Garros. [But] I do not know, I will decide that in April after Indian Wells," Federer told RMC Sport, as quoted by the Express.
"[It depends on] how I feel, it's much more than a decision, it's the decision of the year, it's in the middle of the year, it's a surface change. I'm going to focus on the hard but honestly, I hope."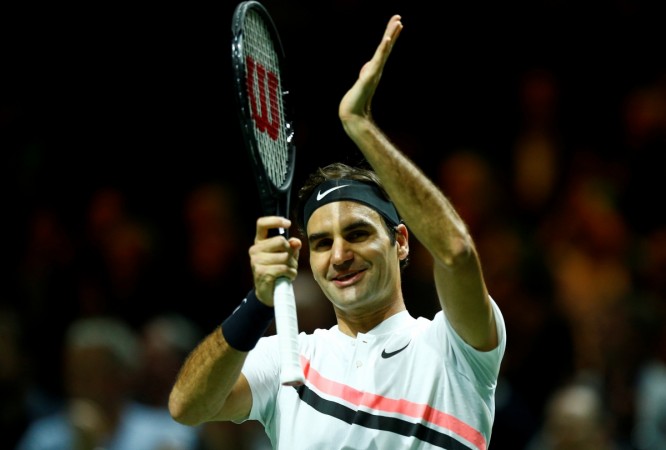 The 36-year-old's success at the 2018 Australian Open was his 20th Grand Slam title. His victory in the final at the first major event of the calendar year saw him extend the record for most number of Grand Slam titles.
Out of the 20th Grand Slam titles, Federer has managed to win the Roland Garros only on one occasion. He defeated Robin Söderling in straight sets to lift the French Open in 2009.
Federer has already won the Australian Open and the Rotterdam Open in 2018. A semi-final berth in the latter saw him eclipse Rafael Nadal for the top spot of the ATP rankings.
The Spaniard was forced to withdraw from the Mexican Open due to a recurring hip injury that saw him cut short his time in the quarter-final of the first Grand Slam of the calendar year.