The year 2017 seems to be turning out to be pure gold for Roger Federer. After a splendid show in the first half of the season, winning titles, including the Australian Open, the Swiss ace could win his second grand slam as he is set to face Marin Cilic in the final on Sunday.
Federer has played some brilliant tennis, winning matches after matches. What makes this performance in Wimbledon 2017 even more special is the fact that he has not dropped a single set en route to the Wimbledon final.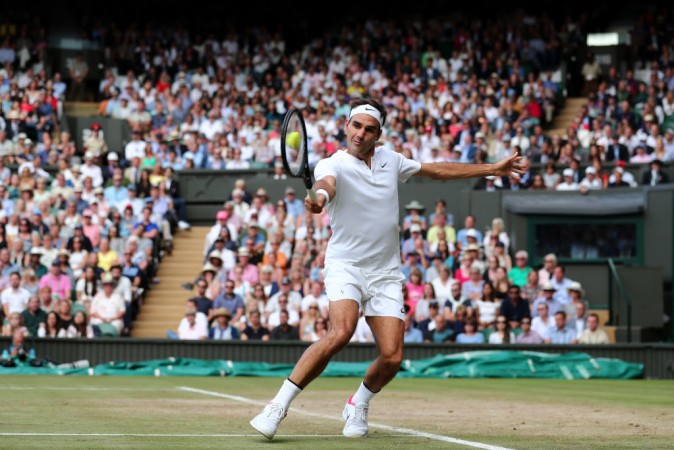 So, when it comes to the final, Federer will be upbeat and keen to maintain that ever-so-elusive record of not dropping a set to win the title. That would be special for Federer, who has always loved to play in Wimbledon, and his seven grand slam titles in the grass just stand testimonial to the said fact.
The former world number one was troubled with injuries last season, but 2017 has seen a rejuvenated Federer, playing for fun. When such a skilled player like Federer does not think of just victories and comes out there to enjoy the game, you know the outcome – the fans will be entertained to the hilt. This is exactly what has happened in Wimbledon 2017 as well.
Federer will be keen to maintain the same against Cilic in the Wimbledon final. The Swiss was an overwhelming favourite ever since the likes of Andy Murray, Rafael Nadal and Novak Djokovic bit the dust. It would take something special from Cilic to win the title.
Federer is aiming for something magical as the star is keen to win his eighth title, and has his eyes on becoming the first player to win the title eight times.
"It makes me really happy, marking history at Wimbledon. It's a big deal. I love this tournament. All my dreams came true here as a player. To have another chance to go for number eight now, to be so close now at this stage, is a great feeling," BBC quoted Federer as saying.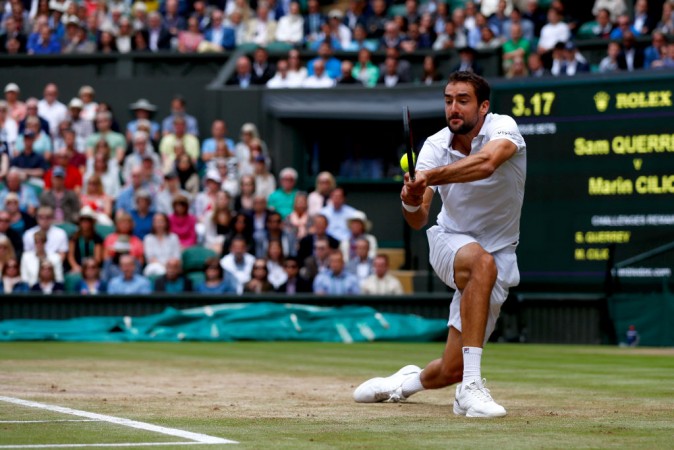 The task for Cilic, on the other hand, goes without saying, is gigantic - to stop Federer from winning yet another Wimbledon title. It has not been an easy ride for Cilic in Wimbledon 2017, as he had to come through some tough matches to reach the final. Cilic beat Giles Muller and Sam Querrey in the quarterfinal and the semifinal of the competition respectively, with both players testing him to the hilt.
It is good for Cilic that he has come into this final with some tough matches under his belt, but he understands that this final against the best on grass, Federer, will be his toughest test. However, Cilic can take inspiration from his match against Federer in the 2014 US Open, where he beat Federer.
However, Federer has a 6-1 head-to-head record, and with the Swiss playing some of his best tennis, Cilic knows about the challenge but is ready for the encounter.
"Definitely I believe in my own abilities to get through and to win it. But I still know that it's a big mountain to climb. Roger is playing maybe some of his best tennis of his career at the moment, having a great season, so I know it's going to be a huge challenge. But I believe I'm ready," Cilic said.
When and where to watch live
Federer vs Cilic final is scheduled for 2 pm BST, 3 pm CET, 6.30 pm IST, 9 am ET.
TV and live streaming information

India: TV: Star Sports Select 1 and Star Sports Select 1HD. Live Streaming: Hotstar.

Switzerland: TV: SRG.

UK: TV: BBC One. Live Streaming: BBC iPlayer.

Spain: TV: Movistar+.

USA: TV: ESPN. Live streaming: Watch ESPN.

Australia: TV: Fox Sports. Live Streaming: Foxtel.

France and Middle East: TV: Bein Sports. Live Streaming: Bein Sports Connect.

Asia: TV: Fox Sports Asia. Live Streaming: Fox Sports Play Asia.