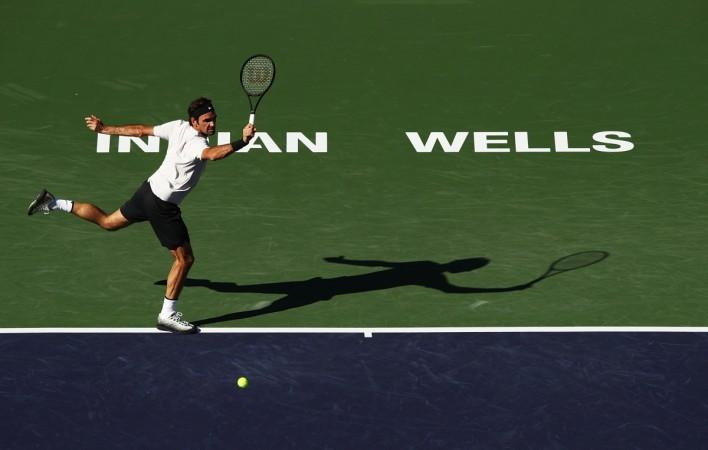 World number one Roger Federer faces a rematch against South Korea's Chung Hyeon in the quarter-finals of the BNP Paribas Open in Indian Wells, California, on March 15.
The clash between the pair is a rematch of the Australian Open semi-final, which Federer was leading 6-1, 5-2 before Chung retired due to blisters on his foot.
The 36-year-old Federer overcame France's Jeremy Chardy 7-5, 6-4 in 82 minutes in the fourth round to extend his record in the current calendar year to 15-0, one win short of his best ever start to a season back in 2006.
The 20-time Grand Slam winner said he is looking forward to his rematch with Chung, who made history by becoming the first South Korean to play in the semi-finals of a Grand Slam.
''I was honestly quite surprised how quickly [Chung] came back,'' Federer was quoted as saying by Associated Press after his win over Chardy.
''Because that thing looked nasty and it takes some time to heal. But he seems fine and he played a great match today. So I'm excited to play against him.''
Chung, who progressed to the quarter-finals by closing out a 6-1, 6-3 win over Pablo Cuevas, said he relished the chance to face Federer again.
"I'm just trying to [play] 100% my tennis, for sure, because he play great tennis. I'm just trying to focus on my match," he was reported as saying by the Los Angeles Times.
"He's playing really good this year so far, as well, so I don't know. Just playing really fast and good serve, good baseline. He play everything good, so I'm just trying to enjoy on the court."
Where to watch
Federer's clash with Chung will start after 7.30am IST on March 16. The match will be broadcast live on Sony ESPN. Mobile and tablet users can watch the action live on the Sony Liv app. Laptop users can stream via Sony Liv's official website and also on the BNP Paribas' official website.