The oldest tennis player to become the World No 1 doesn't follow any special diet. It is a tried-and-tested food pattern that keeps Roger Federer at the top of his game.
The 36-year-old Swiss maestro became the number 1 again at the Rotterdam Open ATP tournament earlier this month.
It is almost the same diet pattern that Federer has been following since he turned pro in 1998 and went on to win his first grand slam trophy in the form of Wimbledon 2003. Federer won his 20th Grand Slam this year at Australian Open 2018.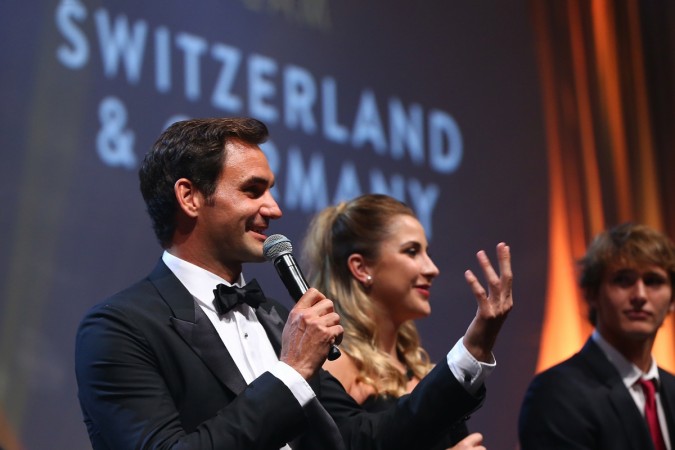 "I try to eat in a balanced way and try to experiment with different foods on days I don't have to play in," Federer was quoted as saying by Daily Express. "I am a lover of Italian, Japanese and Indian restaurants, while in winter, I like fonduta and raclette a lot.
"Two hours before every match, I eat a pasta plate with light sauce, and I don't say this only because now I am in the Barilla campaign. I have been doing it for 20 years, that's why this partnership is real."
Federer's longevity may have left fans and even the best of athletes around the world absolutely appalled, but the diet he follows is not at all as great as his legacy is. As a matter of fact, any average Joe is a lover of Indian food as well as pasta.
But not many possess the incredible spirit and heart that Federer does. Two decades as a professional tennis player and absolutely nothing has changed!
"It's still beyond belief and one of the craziest things that I've ever seen in the 25 years that I've been doing commentary and the additional 15 I played to see a guy at that age and that level and play better than he [Federer] did, for me, at 28," tennis legend John McEnroe said earlier this month.
"I don't understand how the hell he's doing it, but it's truly amazing to watch."
Federer is in contention this year to become the sportsman with the highest number of Laureus Sports Awards. The 2018 edition of the sports awards event is scheduled to take place on Tuesday, February 27, in Monaco.
The Swiss legend is nominated in two categories — Laureus World Sportsman of the Year and Laureus World Comeback of the Year.
Federer is competing against the likes of Cristiano Ronaldo, FC Barcelona, Lewis Hamilton, Rafael Nadal over the two award categories.