Roger Federer has revealed he had dreamt of being the word No.1 in tennis as a kid but never imagined himself sitting at the top of ATP rankings at the age of 36.
He added defending the Australian Open crown in 2018 and subsequently becoming the oldest world No.1 in tennis were "special times" in his career.
The 20-time Grand Slam winner came up with an emotional speech after his doubles tie with Microsoft's principal co-founder Bill Gates in the "Match for Africa" charity event in San Jose, California on Monday. The duo managed to outclass Jack Sock and NBC Today show host Savannah Guthrie 6-3.
Around 15,000 tickets were sold and the proceeds from Sunday's charity event will benefit Federer's foundation that supports education for children in Africa, according to Associated Press.
"Those are definitely special times in my life and my career. The dream as a little boy was to make it one day to world No.1, but not at 36 years old I can tell you that. It was probably at some point at 25 maybe if things went really well," Federer said.
He added: "I had a tough year in 2016 with my knee and stayed positive, was resilient and fought to come back and really believed I could actually win again. I didn't think it was going to be at this level.
"It's been an unbelievable journey the last 14 months and my team has been incredible. I'm loving every moment that I can still stay on tour because you never know when it's going to end."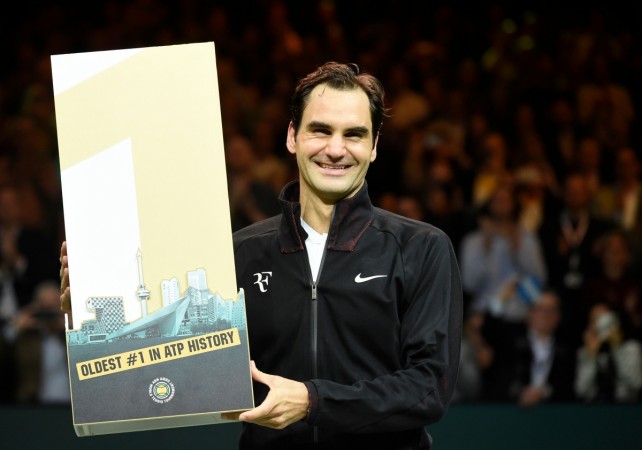 Federer will return to competitive action at Indian Wells Masters, starting March 8. The numero uno is heading into the ATP Masters 1000 tournament as favorite to defend his title. Notably, he won his third Sunshine Double in 2017, finishing on the top step of the podium in Indian Wells and Miami.
The Swiss star has been on top of his game ever since he proved his doubters wrong at the Australian Open in 2017. Federer had rallied against the odds and ended a four-year title drought in Melbourne.
Federer proved his Australian Open win was not a one-day wonder as he went on to dominate the ATP tour, winning the Wimbledon title as well. Winning all four of his meetings against arch-rival Rafael Nadal in 2017 was the icing on the cake.