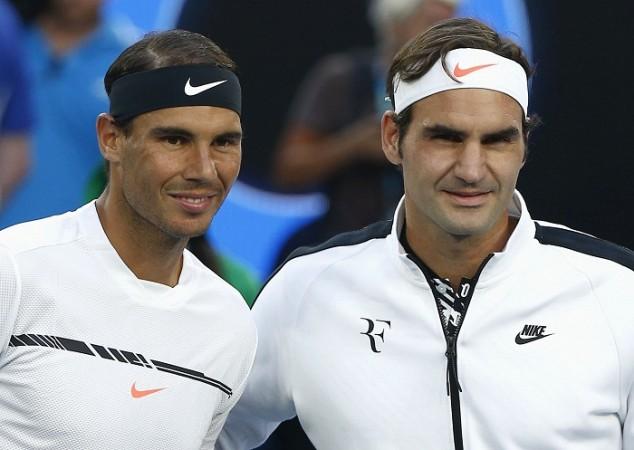 The first edition of the Laver Cup team tennis tournament which is named after Australian tennis legend Rod Laver is set to commence later this year in September. It will feature six of the best European players against the top six from the rest of the world. The 2017 Australian Open winner Roger Federer expects it to be a tough competition rather than an exhibition match.
Also read: World tennis schedule 2017
"The idea is to absolutely have a tough tournament, tough matches, the better man wins, that's the idea of the Laver Cup," ESPN quoted Federer as saying.
The European team will be captained by tennis great Bjorn Bjorg, while the other team will be captained by John McEnroe. No ATP ranking points will be awarded to the players that take part in this tournament. The Laver Cup will include three singles and one doubles match every day.
Roger Federer and Tomas Berdych were recently seen promoting the tournament as they played some rallies on a boat cruising the Vltava River to a crowd watching from the famed Charles Bridge.
While the complete team list will only be announced after the US Open, it has been confirmed that Roger Federer and Rafael Nadal will be on the European team, but it's not clear yet if all players who will formally qualify via the rankings will be available.
Along with them, the European team could also include Andy Murray, Novak Djokovic and Stan Wawrinka. Federer knows they are favourites given the players they possess and would love to partner Nadal in the doubles matches.
"On paper, we look as the big favorites. We have more depth in Team Europe that we can choose from. I guess I would love to play with Rafa just because of our rivalry has been so special. I have seen his wicked forehand go past me too often that it would be nice to have it on my team and actually admire his forehand and admire his shot-making." Federer said.
Roger Federer's management company Team 8, Brazilian businessman Jorge Paulo Lemann and Tennis Australia have all partnered up to create the Laver Cup which will see only the best tennis players from around the take part in this tournament.