France Davis Cup captain Yannick Noah has compared tennis stars Roger Federer and Rafael Nadal to a Manchester United star who earns £500,000-a-week.
The 57-year-old made the comment in the wake of the changes made to the 2019 Davis Cup. From next season, the tournament will be played for a week as they look to create a "World Cup of tennis" rather than playing throughout the calendar year.
Federer and Juan Martin del Potro are skipping the tournaments in order to improve their chances of winning individual honors. The 36-year-old has won 20 Grand Slam titles, while Nadal has 16 Grand Slam titles to his name.
Noah believes the likes of Federer and Nadal have the ability to attract a large crowd and expressed his frustration after the changes were announced to 2019 Davis Cup.
"I will try to convince other captains to send text messages to people who I know they are still in the game," Noah was quoted as saying by Express.
"I never thought that we would end up in such a situation, but I think it's unfair. Imagine a Manchester United player who earns £500,000-a-week and decides not to play the World Cup.
"When (Rafael) Nadal plays in Valencia, the stadium is packed. If tomorrow (Roger) Federer plays in Switzerland in an 80,000-people stadium, it will be packed."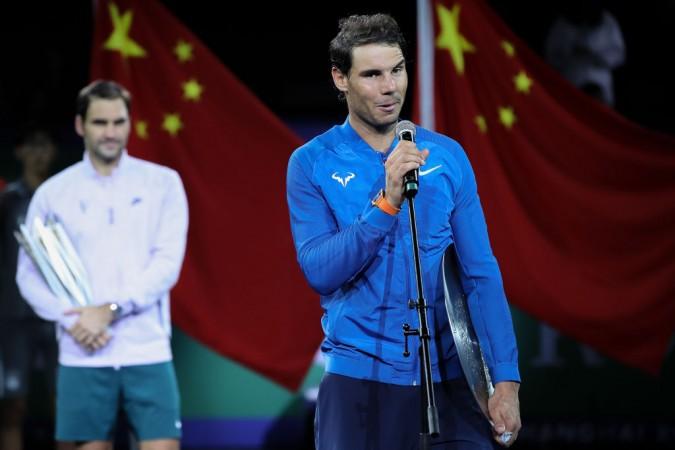 Alexis Sanchez had left Arsenal and made a switch to Old Trafford in the January transfer. According to the Manchester Evening News, the Chilean international is the reportedly earning £500,000-a-week with the Red Devils.
If the reports are to be believed, the International Tennis Federation are likely to keep the revenue generated during the one week period. Noah is of the belief that sharing the revenue will be beneficial for all the parties involved.
"It seems that this money goes to the International Tennis Federation. But the idea of a federation is to share the earnings, right?" the Frenchman said.
"Federations who have lost money or are losing money, if in a week there will be many millions to win, this money will be shared, no?"