Roger Federer has stressed that his lead over Rafael Nadal at the top for most number of Grand Slam titles is not safe.
The 36-year-old added two titles to his overall tally, by winning the Australian Open and Wimbledon last year. He also won his 20th Grand Slam after defeating Marin Cilic in the final of the 2018 Australian Open.
Nadal, on the other hand, improved his overall tally. He won the other two Grand Slams in 2017, a historic 10th French Open title, and the US Open last season.
The Spaniard can win three more Grand Slams this year and still be one short of Federer. However, the Swiss tennis ace believes his lead is still not safe and that Nadal can reduce the gap, if he gets "on a roll."
"No, not at all. I just feel like today we're all so good on clay, grass, and hard courts, if you get on a roll you can rack up some titles. It's not as safe as it was in, say, the 1980s," Federer told the Washington Post.
Federer, on the other hand, is enjoying a good start to 2018. Apart from winning the Australian Open, he also clinched the 2018 Rotterdam Open after defeating Grigor Dimitrov in the final. After reaching the semi-final of the tournament in Holland, he beat Nadal to become the new world No.1.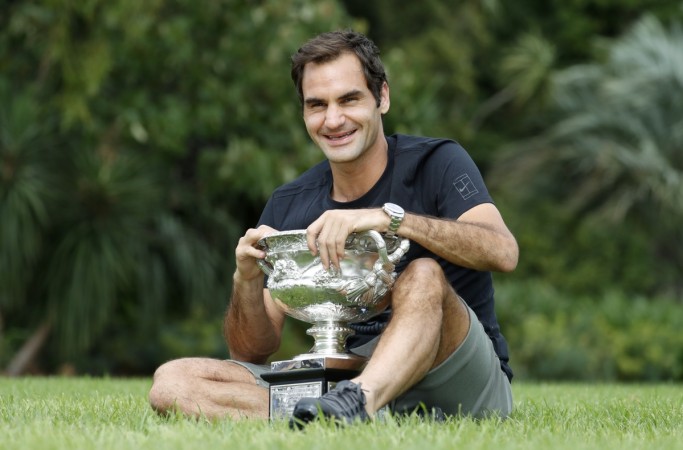 By achieving this feat, he became the oldest world No.1 in men's singles, a record previously held by Andre Agassi. Prior to the start of the 2017 season, Federer struggled to impress in Grand Slams. After winning the Wimbledon in 2012, he went without winning a single Grand Slam until his success in Melbourne last year.
The new world No.1 was asked to retire by a section of pundits, but Federer continued to impress. He even stressed that he never thought of quitting as he felt that he was "too close to the top and still beating the best."
"It was never — 'What do you guys think? Is this over?' I never had that. I felt I was too close to winning. I was too close to the top. I was too close to still beating the best," the 20-time Grand Slam winner explained.
Federer will face Federico Delbonis in his first match of the 2018 BNP Paribas Open in Indian Wells on March 11.