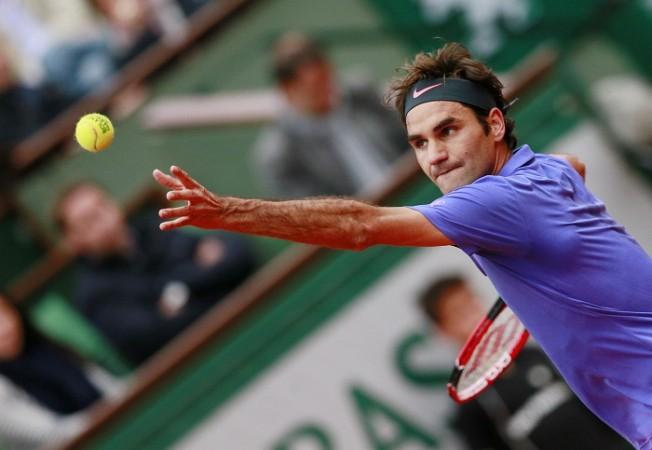 Roger Federer has always been on top of his game during the Cincinnati Masters and it was no different this season as he clinched his seventh Cincinnati title after defeating Novak Djokovic in the finals of the competition on Sunday.
There seems to be some deep chemistry between Federer and Cincinnati Masters as the Swiss player has not lost a single finals match in the competition. His record now stands at 7-0, while it is completely opposite for Djokovic, who has finished runners-up five times and is yet to win the Cincinnati Masters.
The Swiss ace was in great form as he triumphed over Novak Djokovic in straight sets with the score reading 7-6(1), 6-3 on Sunday. Federer seemed to be in good control of his game right from the start of the 2015 Cincinnati Masters.
Roger Federer had opted for an aggressive game in the 2015 Cincinnati Masters and he had faced huge success. Such was his dominance in the court that not a single player could take a set away from him, and the finals saw a similar approach by Federer against Djokovic, who could not cope with the fast rhythm.
The world No. 1 asserted that Federer was better than him on Sunday.
"I think he's more aggressive here than in any other tournament because the surface and conditions allow him to play very fast," ATP official website quoted Djokovic as saying. "He generally copes well with the fast balls, the fast game. He likes this rhythm."
"It was right tactics for him. I knew coming into the match he was going to be aggressive. No question about it. So I tried to handle it. I did well until the tie-break in the first set. After that, he was just the better player.
"I made some double faults, dropped my (first) service game (in the second set). The way I played this week, it's great I managed to reach the finals."
With this victory, Roger Federer will head into the last grand slam of the year, US Open, with full confidence and if the Swiss maestro comes up with a similar performance, other players will find it tough to cope with his aggression.
The 2015 US Open starts on 31 August. Can Roger Federer win his sixth US Open title?