Tennis legend Roger Federer will team up with Microsoft co-founder Bill Gates yet again for an exhibition tennis match.
The duo had earlier paired up to defeat tennis player John Isner and Pearl Jam guitarist Mike McCready in a Match for Africa charity match last year. Federer and Gates won the match 6-4 in Silicon Valley last April.
The charity exhibition tennis match 'Match For Africa' is back again for the 5th edition. Federer and Gates this time will be going up against the team of Jack Sock (American tennis player) and Savannah Guthrie (American news anchor, known for hosting The Today Show on NBC).
Federer, 36, the oldest player in the history of tennis to become the World No 1, will be battling against Sock in a three-setter match before the one-set match that he teams up with Gates, 62.
Money raised from the tennis matches at the SAP Centre in San Jose will be distributed across charities in Switzerland and southern Africa.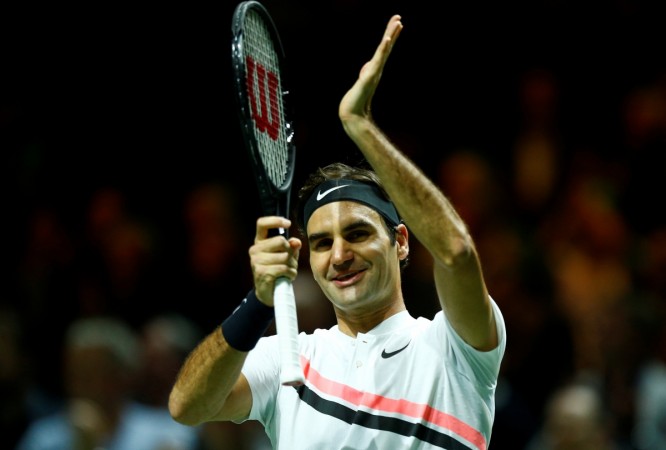 Last year, $2 million was raised for the Roger Federer foundation from the tennis exhibition event, as per Tennis.com.
The Roger Federer foundation looks after children living in poverty in southern Africa and Switzerland get a proper education.
"I believe in the power of people," Federer wrote on the foundation's official website, as per Tennis.com.
"For more than 12 years my foundation has therefore been committed to enable parents and local communities in providing these children with the opportunity for a good education. We aim to reach a million children by 2018."
Ahead of the match between Federer/Gates and Sock/Guthrie, a healthy rivalry has already ensued on Twitter this January, started by the 46-year-old news anchor.
How to watch the match live
Date: March 5
Time: 10:30 pm EST (3:30 am GMT, 9 am IST - on Tuesday morning)
Venue: SAP Center, San Jose, California
Live streaming: Tennis Channel