At 35, Roger Federer is still going strong. From questioning himself over his 2016 Wimbledon defeat to conquering London in 2017, the Swiss great is showing us why dreaming and believing in ourselves is always going to keep us going strong.
On Sunday, July 16, Federer put on a ruthless show as he decimated Marin Cilic, who broke down during the title match, to win a record eighth Wimbledon crown, bettering Pete Sampras' record of seven titles in the Open era.
By virtue of the win, Federer, on Monday, July 17, climbed two places in ATP rankings to the third spot. This is also the first time that he is back among the top three since August 2016. Not just that, Federer has a solid chance to finish the year as world number one, a feat he last managed in 2009.
Federer has leapfrogged Novak Djokovic and Stanislas Wawrinka is now sitting behind numero uno Andy Murray and second-ranked Rafael Nadal, who had a chance to top the list if he had won the Wimbledon title.
Here are the top five of ATP Men's singles rankings
| | | |
| --- | --- | --- |
| Rank | Player | Points |
| 1 | Andy Murray | 7750 |
| 2 | Rafael Nadal | 7465 |
| 3 | Roger Federer | 6545 |
| 4 | Novak Djokovic | 6325 |
| 5 | Stanislas Wawrinka | 6140 |
With Federer confirming that he would not take another break in the season, he is primed to reach the top soon. Notably, the Swiss star will be gearing up for the season's fourth and final major -- US Open, starting August 28.
Federer will likely feature in the Masters 1000 tournaments at Montreal and Cincinnati next month while his participation in the Masters 500 tournaments on hard courts ahead of US Open remains doubtful.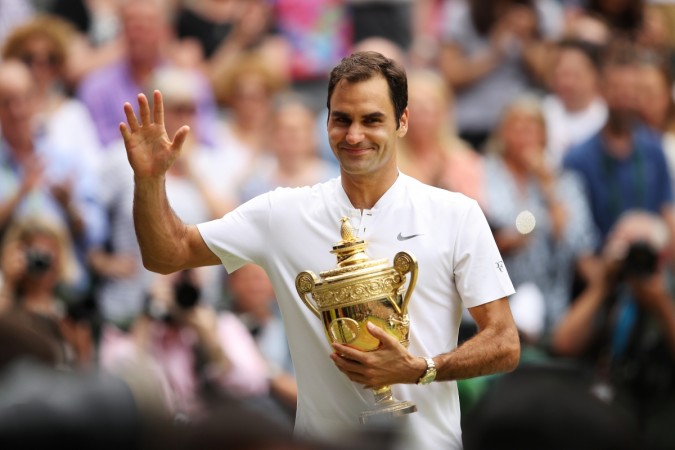 Another factor that makes Federer a firm favourite for the year-ending world number one spot is that he has no points to defend for the remainder of the season while Murray has a humongous 5,460 points and Nadal 370 points, according to ATP World Tour's official website.
Also, the report reveals that 11 of the last 14 Wimbledon winners have gone on to occupy the top spot in the rankings at the end of the year. Federer himself has done it each and every time he won the crown in London [2003, 2004, 2005, 2006, 2007, 2009, 2012].

Federer and his well-planned approach!
Not many gave him a chance to be able to get back and win Grand Slams again after he suffered due to knee and back problems last year in London before taking an extended injury break.
After Murray's performance towards the end of last season and Djokovic's early-season comeback, which saw beat the Brit in Qatar, none would have expected Federer and Nadal to dominate proceeding once again. But, they did.
Federer and Nadal rallied against odds and reached the final of Australian Open, in which the former piped the latter at the end of a five-set marathon, which will easily go down as yet another enchanting chapter of their fascinating rivalry.
Federer carried on and went on to win his third Sunshine Double -- Indian Wells and Miami -- before opting to pull out of the entire clay court season, which Nadal dominated by winning Monte Carlo, Barcelona, Madrid and French Open titles.
The midseason rest seems to have worked wonders as Federer looked flawless throughout his Wimbledon campaign. Notably, he became the only second male tennis player after Bjorn Borg in 1976 to win the title at SW19 without dropping a set.