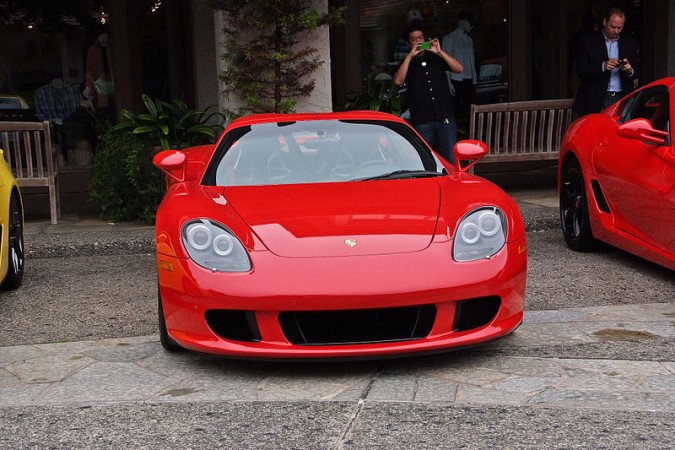 Kristine Rodas, wife of Rogar Rodas has sued German automobile giant Porsche. Rogar died in a car crash with "Fast & Furious" actor Paul Walker on Nov. 30, when the two were riding in a Porche Carrera GT.
Walker and Rogar were coming from a charitable event, when their car hit an electric pole and burst into flames. According to reports, the two men were driving at an unsafe speed, which led the car to crash.
"Investigators determined the cause of the fatal solo-vehicle collision was unsafe speed for the roadway conditions," Los Angeles County Sheriff's Commander Mike Parker told CNN last year.
Parker further said in his report that the Porsche Carrera GT was going at the speed between 80 to 93mph, when it hit the pole. Apparently, the maximum limit to drive in Santa Clarita, California, Office Park road is 45mph.
Despite of the over speeding reports, Kristine has a filed a lawsuit at the L.A. County Superior Court, claiming that the car her husband Rogar was driving did not have proper crash or safety feature in the gas tank.
"The Carrera GT was unsafe for its intended use by reason of defects in its manufacture, design, testing, component and constituents, so that it would not safely serve its purpose," states the lawsuit, reported Hollywood Reporter. The lawsuit seeks unspecified damages from the car giant.
The lawsuit further suggests that the car did not have a proper suspension system, due to which the vehicle went out of control and hit the trees and later burst into flames.
Before his death Walker had completed major scenes for "Fast & Furious 7". Universal pictures has now decided that Cody and Caleb Walker will be working as body doubles to complete the remaining scenes of the late actor.