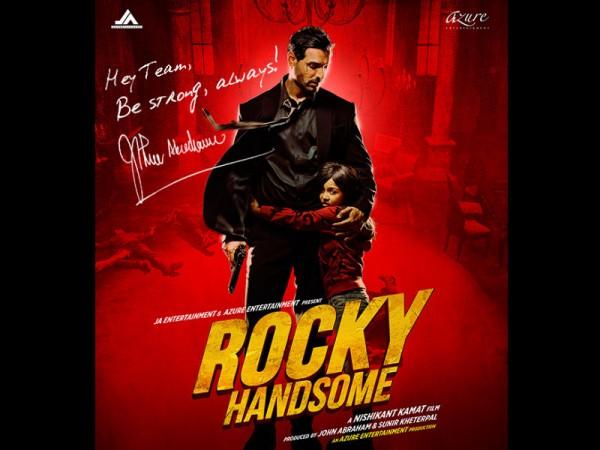 John Abraham will be seen in a rough and tough action avatar in his upcoming movie "Rocky Handsome" and a video, showing making of one of its action sequences, just raises the level of excitement around the film. Makers of the film have released a video that shows the making of an action sequence inside an A.N.C police station.
The video shows John beating a number of cops and it is certainly an impressive action sequence. In the video, John is seen describing the film's action as "smart, intelligent and sexy." "The kind of action we are talking about, I don't think the audience is gonna have time to eat their popcorn because of it's relentless. It just flies," John added.
The video shows John fighting his enemies with sheer power and none of them could stand a chance before the "machine." Director Nishikant Kamat also said that there are seven to eight major action sequences in "Rocky Handsome, one of those is in the A.N.C police station.
Inspired by a Korean movie titled "The Man from Nowhere," "Rocky Handsome" also features Shruti Haasan. The film reportedly shows how a man fights against a drug mafia after they harm an eight-year-old girl with whom he shares an emotional bonding.
Director of the film, Nishikant himself, plays the role of a baddie and he will be seen sporting a bald look. The trailer of the film received positive response from all corners as it showed the actor performing some high-octane action sequences. The film will hit the screens March 25. Check the video below: