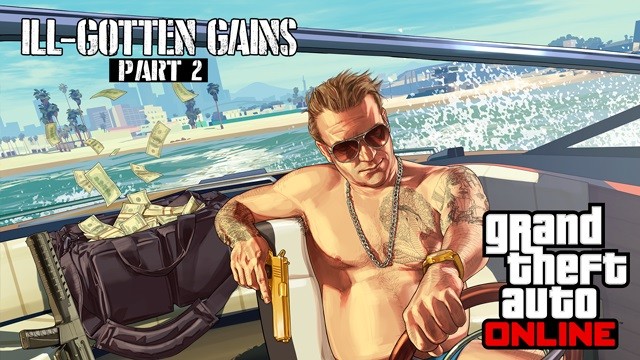 Rockstar had made it clear that they will be tough on GTA 5 cheaters who gain "unfair advantage, disrupt gameplay or cause grief" in the game. It had recently banned a group of modders, FiveM, for creating their own multiplayer service.
Rockstar had said the project FiveM ran had a code that facilitated piracy.
"The FiveM project is an unauthorized alternate multiplayer service that contains code designed to facilitate piracy. Our policy on such violations of our terms of service are clear, and the individuals involved in its creation have had their Social Club accounts suspended," reported Attack of the Fanboy.
Rockstar allows for modders but in a limited way; it welcomes them only on the single player mode of GTA 5. This also shows why modders need to be careful by not crossing the line drawn by Rockstar.
Game Sells 54 Million Units
Meanwhile, GTA 5 has reportedly sold 54 million copies worldwide, according to the recent Take-Two earnings for Q1, 2015.
This is the franchise's best selling game and fourth highest, following Minecraft, Wii Sports and Tetris.
The company also shared the following details:
Sid Meier's series has sold 31 million units worldwide
NBA 2K15 has sold-in 7 million copies
A new unannounced AAA title to launch next year