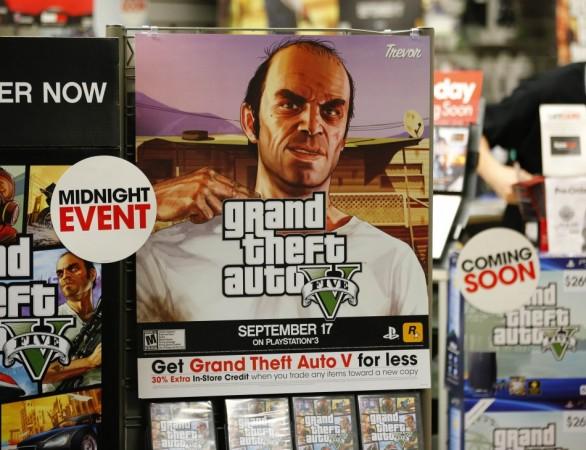 Grand Theft Auto 5 has been breaking records since its release and the internet has been flooded with appreciation for the game. The fans are now eagerly waiting for the GTA online version to get their hands-on.
Rockstar, GTA 5's creator, is however said to be a bit doubtful regarding the reaction of the fans. It has been noted that the developers have asked the fans to inform them as soon as some bugs or errors are discovered.
Few days ago, Rockstar revealed some more information about GTA 5 online and added a couple of lines requesting the fans to help them in making the game better for gamers' experience.
"Grand Theft Auto Online is going to be something brand new for us: a fully realized and living world for multiple players that will continue to grow and take shape over time," stated the post. "The ultimate shape of GTA Online will be determining as much by you, the player, as by the work we put in. What you like and don't like, what you play and what will determine how the game develops and what it turns to."
The developers also mentioned that it will be planning new features, contents, tweaks and updates in future along with the improvements based on the fan's feedback. It also told the fans to bear with them if they find any bugs. "We hope it will all run incredibly smoothly, but please bear with us if it doesn't, and help us fix and all problems," stated the post.
The gamers can provide Rackstar with a feedback via email - GTAOnline@rockstargames.com, which will be active from day one or via Social Club forums, which Rockstar is planning to launch after some initial days from the launch. Players can share and discuss their experiences or in-game mission and make suggestions regarding tweaks and fixes.