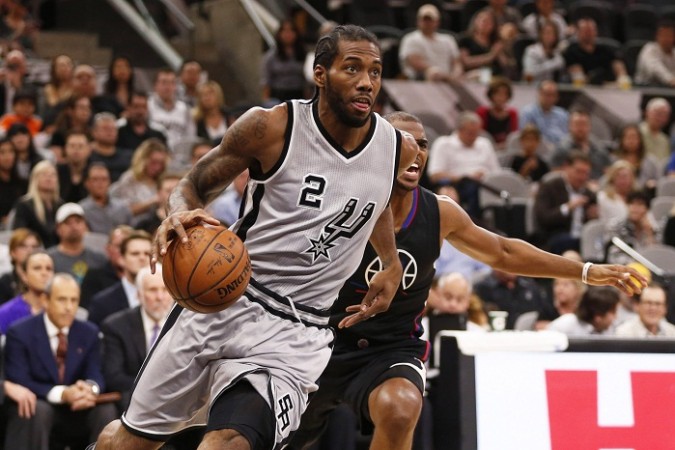 It was just a few days ago that the San Antonio Spurs lost a close game to the Houston Rockets, but the former were more than determined to turn results in their favour on Saturday. The Spurs looked a strong team throughout the contest, and beat the Rockets 106-100.
It was an all-round performance from the Spurs, which helped them script their second back-to-back victory. All their key players, including experienced star Tony Parker looked lively as he scored 16 points.
The Spurs, if they are going to challenge for the title, which they should, will need their star players Kawhi Leonard, LaMarcus Aldridge and Pau Gasol to fire. The trio did exactly that against the Rockets, scoring from various corners of the court and troubling the Rockets defence. Leonard top-scored for the Spurs with 20 points, Aldridge and Gasol contributed with 16 and 15 respectively.
However, this victory was by no means an easy one for the Spurs with players like James Harden and Eric Gordon looking good, scoring 25 and 27 points. Despite their impressive performances, they could not help their team win the contest.
Though they played well, Spurs were consistent in all the four quarters of the match. Spurs outscored Rockets in the first three quarters, and the Rockets were in desperate need to take their game to the next level in the final quarter. They did look mighty strong, finishing 30-24, but they still lost the match by six points.
The Rockets should not be disheartened with this loss, as they had not only defeated Spurs in their last game, but players like Harden are looking in great shape to pose challenge to other teams in the competition. They have been decent, but they need to strive for consistency as the season moves ahead.
The Rockets face Philadelphia 76ers next while Spurs are set to take on Miami Heat.
Watch highlights here