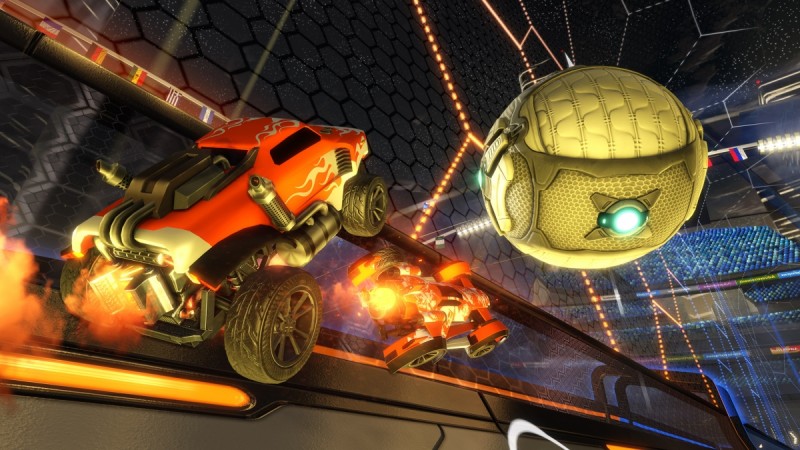 Developer Psyonix, the maker of physics-based video game Rocket League, has announced it has roped in popular EDM musician Deadmau5 to be part of the game's February DLC.
This new DLC will feature the mouse head, a trademark in all of Deadmau5's (or Joel Zimmerman) gigs. The developer also released a picture of the mouse head in the game, noting that the update is a free one.
It also noted that there would be a new Deadmau5 topper and antenna that can be used to decorate a player's car.
Deadmau5 has worked in several games. He worked on producing unique sound clips in Dota 2, was a playable avatar in DJ Hero 2 and also featured in Goat Simulator.
Several video games like GTA: Chinatown, FIFA 13, GTA 4, Need for Speed: Most Wanted, The Sims 3 and Need for Speed: Shift featured his music. DJ JB Markowicz in Watch Dogs was a parody of Deadmau5.
Deadmau5 has performed at the 2015 Game Awards and at Valve events.
Rocket League was released on 7 July, 2015, for PC and PS4. It won awards in the Best Independent Game and Best Sports/Racing Game categories at The Game Awards 2015. It had also won the best multiplayer game of E3 award.