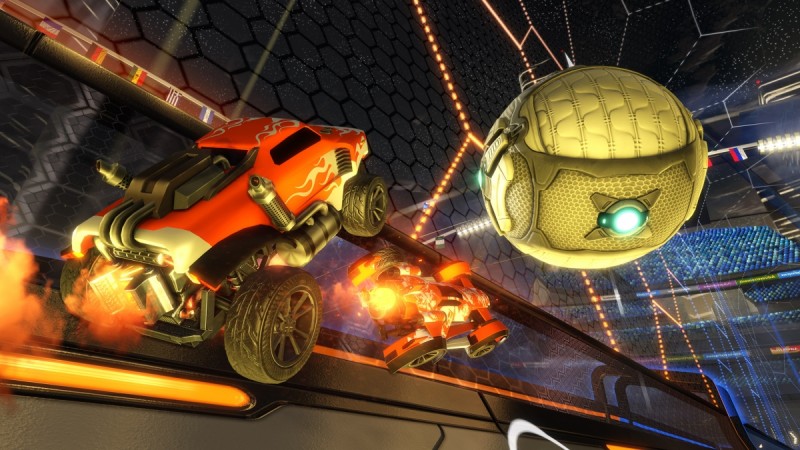 "Rocket League", a physics-based vehicular soccer video game from developer Psyonix, has received a new patch, 1.11, for its PC and PS4 versions. It has confirmed that the game will be released to Xbox One on Feb. 17.
The new update will start Season 2 play and it was revealed that it has been renamed "Competitive Season 2." An experimental playlist, "Rocket Labs", is now available for casual online play.
The update has introduced a new Item Rarity system, Wasteland arena was added to Competitive Playlists, and players can play Snow Day in Private Matches.
The text chat option now has a Quick Chat Only filter. New content will include Deadmau5 and Community Flags. The game will also see several changes in gameplay, and general and online UI.
The game also adds several bug fixes in Wasteland arena, like handbrake performance, "Winning is Winning" achievement failing to unlock, and graphical bugs.
The game has won the Best Independent Game and Best Sports Game at The Game Awards 2015. It has also won several other awards.
Psyonix will be partnering with Panic Button to bring the game to Xbox One, and it will feature "a high level of performance and fidelity." Players opting for this game will get three DLCs that were released previously, which will be free of cost, namely:
"Supersonic Fury": Two Premium Battle-Cars, 12 Decals, five Paint types, two Rocket Trails, two Wheels
"Revenge of the Battle-Cars": Two Premium Battle-Cars, 12 Decals, three Paint types, two Rocket Trails, two Wheels, four Toppers, two Antennas
"Chaos Run": Two Premium Battle-Cars, 12 Decals, two Wheels, two Rocket Trails, three Toppers, three Antennas
Apart from this, the Xbox One version will also get two exclusive vehicles — the "Armadillo" from "Gears of War" and the Warthog variant from "Halo", the "HogSticker." This version will also feature Xbox-exclusive Garage items like Fizzie and the Overcharge Rocket Trail from Sunset Overdrive.