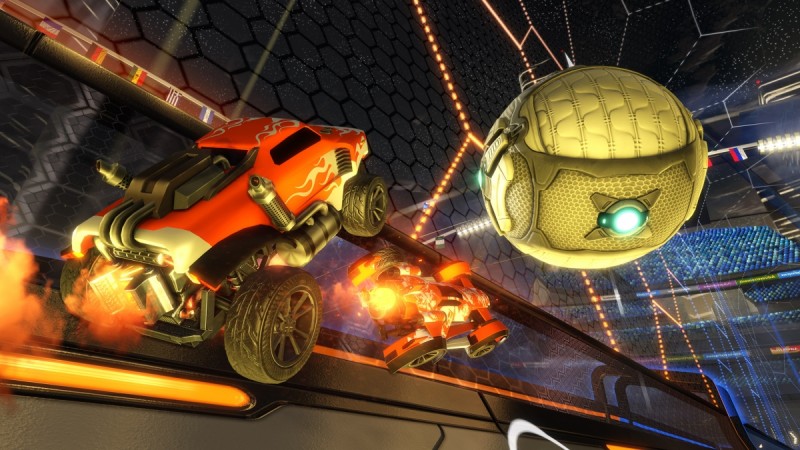 "Rocket League," the physics-based soccer video game from developer Psyonix, is expected to get a new basketball mode, "Rocket League Hoops," as part of what the developer called "March Madness," a possible new March update.
Psyonix teased the new basketball mode in a Twitter post that made "Rocket League" fans ecstatic, as seen from the fan comments.
The Twitter post also revealed a screenshot from the upcoming basketball mode, revealing the goal post will be a raised platform, unlike the football (soccer in the US) goal post. It was also observed that the arena resembles a basketball court and is seemingly more difficult given that it is tricky to control the ball when it is airborne.
GameSpot predicted the possibility of players being awarded bonus points if they score from a distance, since the image shows the three-point line on the court.
It remains to be seen if the developer will add NBA decals to "Rocket League."
In December 2015, "Rocket League" saw the addition of Hockey mode in celebration of the winter in the Northern Hemisphere.
The game has 12 million players, and 4 million of its copies have been sold on PC, PS4 and Xbox One, as of Feb. 26, 2016. This indie game was released July 7, 2015, and was developed with a small budget.