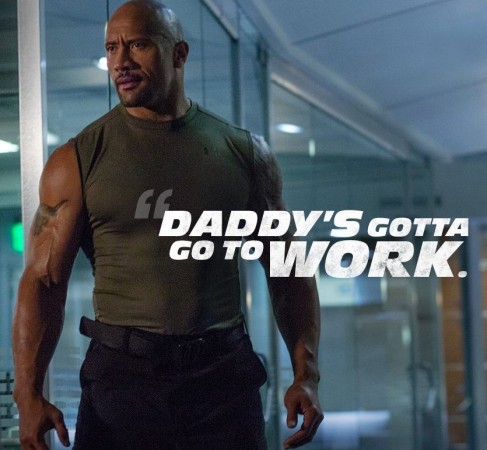 It seems that the on-going grudge between "Fast and Furious 8" stars Dwayne "The Rock" Johnson and Vin Diesel has a hidden purpose behind it. Recent reports have stated that it might be a publicity stunt for a possible WWE event in the near future.
According to an anonymous source of Life & Style, even if the on-set rivalry between the two actors has some truth to it, the whole issue might be a build-up to a WWE Wrestlemania 33 match. The insider said that "they are playing a huge prank, and it's all for publicity." He also said that it was The Rock's idea to promote "Fast 8" in a unique way.
Wrestlemania 33 is all set to take place on April 2, 2017 and "Fast 8" will release on April 14; just 12 days after the match. The Rock has access to a special Legacy contract with WWE, which allows him to return to any match whenever he wants to and it seems that he will be returning to Wrestlemania 33 next year.
Besides, The Rock is known to be a reserved and respectful actor. Hence, it came as a shock to the fans when they learnt of his row with Vin Diesel. However, it seems that The Rock himself has hinted at the WWE match as he has used the term "candy a---s" for some of his costars in "Fast 8" in his Instagram and Facebook posts.
Also read: 'Fast 8' latest news: Dwayne Johnson's Facebook rant causes tension on sets; check out great things his co-stars said
Though he hasn't referred to anyone in particular in his posts, it is a clear indication towards Vin Diesel with whom he had the argument. However, what is noticeable is that The Rock uses the term "candy a---s" for his opponents in WWE matches and hence, there is a significant possibility that the fans might get to see him returning to the ring before the movie releases next year.
Though the news is yet to be confirmed officially, fans of "Fast and Furious" series would love to watch two of the protagonists wrestle each other in the ring. Apart from it, the publicity stunt will surely boost the excitement among the viewers who are planning to watch the movie.