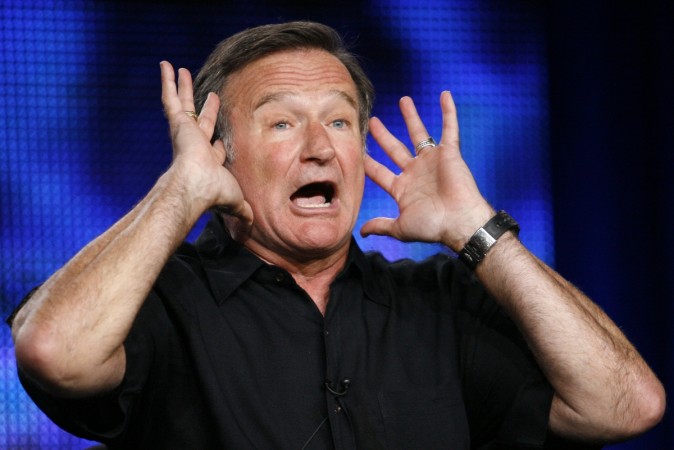 An online hoax that claimed the presence of a final farewell video message by Robin Williams for fans has created some confusion. In reality, there is no such video, but it is true that the deceased actor did leave a video message for a 21-year-old cancer patient in New Zealand.
Months before his death, Robin Williams made a video for Vivian Waller, after her friends reached out to the actor.
After being diagnosed with cancer in January, Waller created a bucket list that included meeting Williams. But as she was in a critical condition she could not travel to the United States.
In a generous act, Robin Williams, who committed suicide in August, emailed a short clip to her family a few months back, reported Stuff.co.nz.
In the short video message, the 63-year-old Actor said: "Hi Vivian . . . it's Robin Williams here saying 'hey girl what's going on down there in New Zealand'.
"I'm sending all my love to you; Jack and Sophie . . . knock this off your bucket list."
Williams after blowing a kiss, breaks into a brief song, explains that he's "channeling Matthew McConaughey" before signing off with - "much love to you baby".
The hoax video that created confusion is nothing but a scam.
Following the tragic suicide death, scamsters put up a link on Facebook that claimed to be a video message from Robin Williams - a final goodbye to his fans.
The viral Robin Williams hoax video link was created to misuse the death of the veteran actor for personal gains, computer security vendor Symantec had warned.
The online security agency stated that the scamsters were targeting Facebook users, through a link to a supposed goodbye message from Williams, using a fake BBC webpage.
There have been much speculations on the final message left by Robin Williams. The police, however, have been tight-lipped on the topic of Robin Williams suicide note.
However, TMZ reported that Robin Williams hanged himself inside his home and it appears that he may not have left a suicide note.
His body was found by Williams' assistant on Monday morning, after his wife had left the house to run errands.