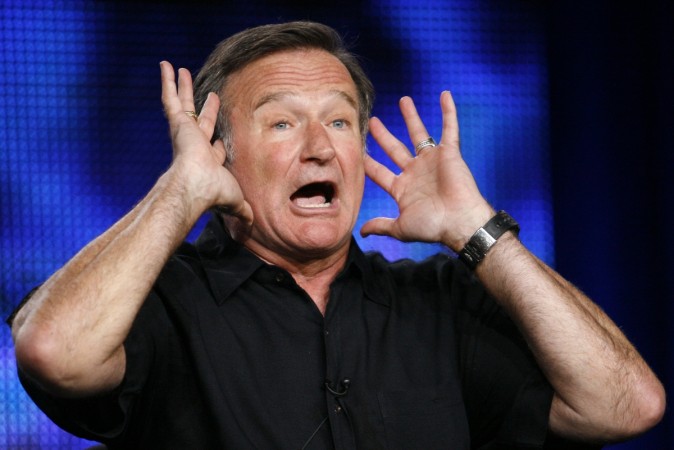 Since Robin Williams' apparent suicide on 11 August, there have been many questions and speculations regarding his battle with depression that has helped shed light into his overall physical and mental health.
On 14 August, Robin Williams' widow, Susan Schneider said in a statement that he was not only battling depression and addiction, but he was also diagnosed with early stages of Parkinson's disease, Newsweek reported.
"Robin's sobriety was intact and he was brave as he struggled with his own battles of depression, anxiety as well as early stages of Parkinson's disease, which he was not yet ready to share publicly," Schneider revealed. She did not offer details as to when Robin diagnosed or what his symptoms were.
The Aladdin actor had battled drug and alcohol addiction at different points of his career and had been quite outspoken about it. He spent time in rehab in July and was maintaining his sobriety, confirmed Schneider.
In her statement, Schneider said, "It is our hope in the wake of Robin's tragic passing, that others will find the strength to seek the care and support they need to treat whatever battles they are facing so they may feel less afraid."
Parkinson's is a chronic movement disorder that slowly progresses over time and occur because the nerve cells in the brain doesn't produce enough amount of the chemical dopamine. No cure has been found for Parkinson's yet.
"I think it makes absolute sense that if you have a pre-existing depression and you get a disorder that by itself has a tendency to cause depression and you also just learned you have the disorder, it creates the perfect storm," Dr. Jeff Bronstein, a professor of neurology and director of the movement disorder program at the University of California, Los Angeles, told NBC.
Parkinson's disease had received much attention when the famous actor Michael J. Fox, boxer Muhammad Ali and singer Johnny Cash were diagnosed with the chronic movement disorder. Michael J Fox, who was diagnosed with Parkinson's in 1991 during the peak of his career, launched The Michael J Fox Foundation for Parkinson's Research in 1998.
The new information on Williams' death therefore affected Michael J Fox more than before, and he tweeted, "Stunned to learn Robin had PD. Pretty sure his support for our Fdn predated his diagnosis. A true friend; I wish him peace," on 14 August.
The Michael J Foundation's website explains that mood disorders such as "anxiety and depression are real clinical symptoms of Parkinson's" as much as rigidity and tremor are. They also confirm that at least half of all Parkinson's patients may suffer from clinical depression at some point during the course of the disease.
Dr. Daniel Weintraub, an associate professor of psychiatry at the University Of Pennsylvania School Of Medicine, also said that it is not uncommon for the patients of Parkinson's to contemplate over suicide and idealise death.
Here is a video about the symptoms of Parkinson's disease and new treatments for depression in patients with the disease by neurologist Dr Irene Richard MD, of the University Of Rochester School Of Medicine and Dentistry and our Scientific Advisory Board.