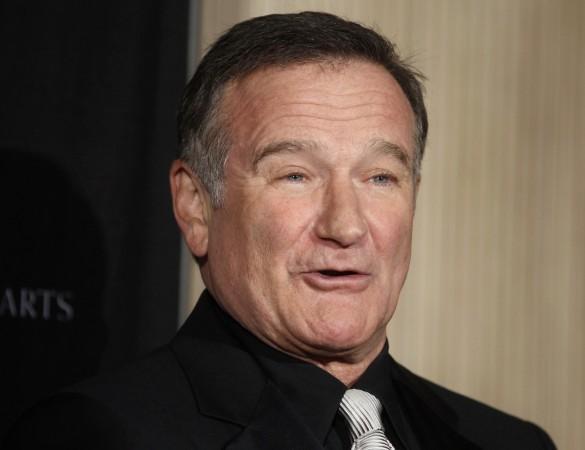 Robin William, 63, was found dead on August 11. The ace comedian and an Oscar winning actor has allegedly committed suicide after being in depression for a long time. He is survived a wife and a daughter.
Well-known director Vincent Ward has described the late actor as a "wild wit" and "gentleman". He said that William was a jolly good fellow and being humorous was his second nature. The two worked together in a film titled, "What Dreams May Come True".
"What Dreams May Come True" went on to win an Academy Award in the best visual effects category. In the film, William played the role of Dr. Chris Nielsen, a physician who loses his children in a car accident.
"Robin joked with the extras on the endless long winter nights of their waiting around during the filming.[He] would keep all of us jollied along, not for his own sake but for all of us," he said as per a report by 3newz.co.nz.
Vincent even suggested that William helped him raise money for an art project, something which someone of his stature would rarely do. He added that William's crazy sense of humour came both from the place of loneliness and from affinity for humanity.
William's death sent a shockwave amongst his fans all over the world with many sharing his films and his most profound works as a token of remembrance.
The cause of Williams' death is not known yet but it is a known fact that he had a lifelong struggle with addiction. He had checked in the rehab facility in Minnesota last month for a 12-step programme. His rep had suggested then that Williams was taking step towards his commitment to stay off addiction.
"After working back-to-back projects, Robin is simply taking the opportunity to fine-tune and focus on his continued commitment, of which he remains extremely proud," his rep was quoted as saying by TMZ.
Williams suffered from cocaine addiction at a very young age. His close friend John Belushi's death due to cocaine had triggered him to quit it, as per the reports.