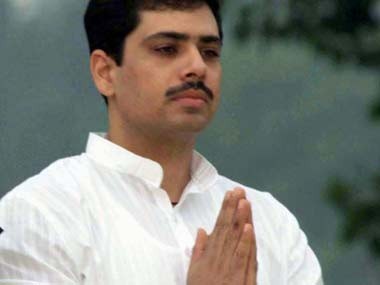 The Haryana government on Friday gave a clean chit to Indian businessman Robert Vadra, who was earlier scrutinized for making undervalued land deals in four districts of Haryana.
Activist turned politician Arvind Kejriwal protested the verdict. "Newspapers say - Haryana officers give clean chit to Vadra. That was expected. Country wud be surprised if it were otherwise," he tweeted.
"In Haryana, all good officers shunted out. Those in key positions crawl when asked to bend," he added.
It was Kejriwal who accused Vadra of making undervalued lands deals in Haryana. His allegations caused huge uproar in the country and eventually a probe was initiated into the matter.
Vadra was proved innocent after the deputy commissioners of four districts including Gurgaon, Faridabad, Palwal and Mewat investigated the dealings made by Vadra and his firms, concluding that none of the deals were made at underrated values.
According to reports, the land dealings at Hasanpur village of Hodel Tehsil were deprived of any fraudulency. A report prepared by Gurgaon DC dated Oct 18 stated, "All documents were registered as per the circle rates (charges fixed by government) by paying stamp duty. No loss was caused to the state exchequer," as quoted by The Times of India.
The report also stated that for buying nine acres of land in Gurgaon Vadra paid ₹2.21 lakh as stamp duty when he had to pay only ₹67,500. The actual price of land as per the circle rate was of ₹13.5 lakh but Vadra bought it for ₹36.9 lakh, indicating that the land was purchased at a much higher rate than fixed by the government.
Similarly, commissioners of other districts also gave reports that proved the allegations against Vadra as false.