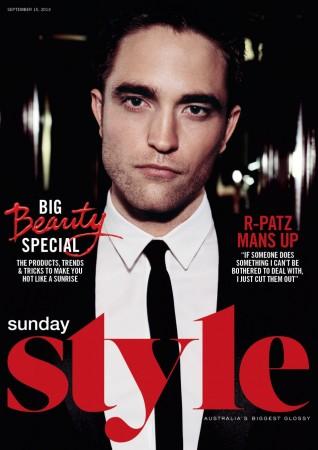 In a recent interview with Style magazine, Hollywood heartthrob Robert Pattinson talked about his personal life, his relationship with actress Kristen Stewart, why he broke up with her and how he'll never forgive her.
Fans holding their breath for a Robert Pattinson-Kristen Stewart reconciliation may just have to get used to the fact that their favorite real life and reel life "Twilight" couple may never get back together. Pattison is not the kind to forgive and forget and hence, may never find it in his heart to forgive Stewart's cheating.
Nearly a year after Stewart cheated on him with "Snow White and The Huntsman" director Rupert Sanders, Pattinson finally spoke to Style magazine about the breakup and his unforgiving nature.
"I don't ever feel the need to forgive or expect people to be. I judge people on their actions. I don't really care if it's wrong or right, I give them the benefit of the doubt. If they do something I can't be bothered to deal with, I just cut them out," he told the magazine, according to a NY Daily News report.
Talking about how he reacts to relationships, the actor said that he's very sensitive and likes grand gestures from people he loves and cares about. He regards himself as the "best gift giver" and says he likes distributing presents.
The actor made his debut in the Harry Potter series, playing the role of Cedric Diggory in "Goblet of Fire." However, he rose to fame and became a household name with his role as the handsome and romantic vampire Edward Cullen in the "Twilight" series. Now, Pattinson hopes that by doing more mature films, he can shed the young, chocolate boy image he has come to be known for. According to the actor, doing films like "Cosmopolitan" has helped his fans see him in a more "mature" light.