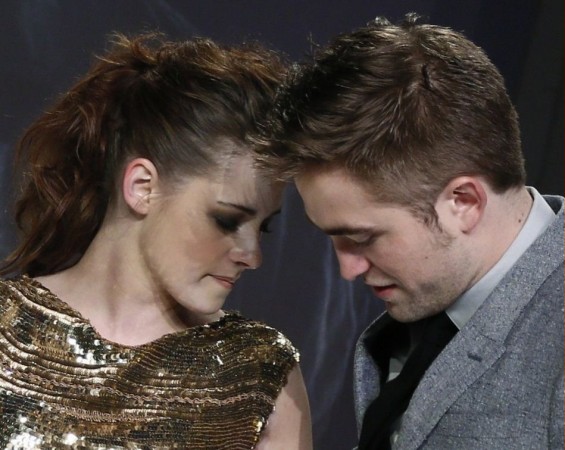 Not long after their break up, actor Robert Pattinson was spotted at Kristen Stewart's Los Feliz home in Los Angeles last week, sparking off rumours of their reunion.
The celebrity couple ended their on-again, off-again relationship in May this year. Their romance hit bottom rock last year after Kristen revealed to the public about her affair with director Rupert Sanders. She and Robert made up after a short split before eventually breaking up again.
X17online reported that Robert visited Kristen's home in a white Durango last week and left after two hours. Exclusive photos of the actor driving to his ex girlfriend's house were also published on the website. It is reported that the ex-flames met when Kristen was on a short break from the shooting the film "Camp X Ray".
"Rob looked nervous on his way to visit Kristen. He was trying to be discreet so no one would see him," X17online quoted a photographer as saying.
The duo spent a lot of time together at Kristen's Los Feliz home when they were a couple.
Contrary to X17online's report, E! News reported that Kristen is busy shooting for "Camp X-Ray" and was not at home when Robert visited her home.
Robert was spotted hanging out with Australian singer Sia Furler off late, sparking off rumours that they are dating. However, Sia denied seeing the "Twilight" star saying, "I'm not dating Robert Pattinson. Can I go back to being completely irrelevant now?"
The 27-year-old actor was earlier linked to Kristen's friend Riley Keough, who is the grand-daughter of Elvis Presley.
"They're inseparable. Rob loves the fact that Riley is Elvis's granddaughter - that's true Rock'n'Roll royalty in his eyes," a source close to Pattinson told Daily Mail.
"The relationship is very new but they've got close quickly and are hanging out together a lot, enjoying each other's company," a source close to the Presley family told The Mirror.