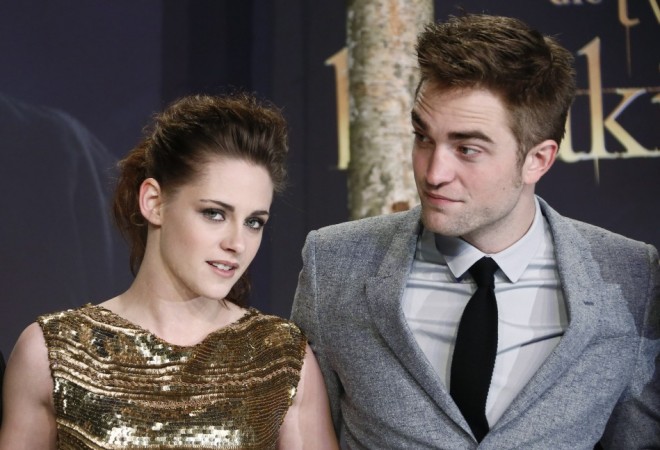 Ever since the "Twilight" series ended, Robert Pattinson has taken on many rugged film roles to shed his vampire image. Is this an attempt to move past the whole Twilight episode or is Pattinson also trying to forget his romance with Kristen Stewart?
You can never forget your first love, At least that's what they say. Even though Robert Pattinson has been linked with a million other stars post his split with Kristen Stewart, everything he does always seems to have a "Stewart angle" to it. Take for example, the very new stories that claim Pattinson is trying hard to shed his Vampire look from the Twilight series. While it's no secret that the Hollywood hunk has taken up many rugged role movies recently, people are beginning to speculate whether all this is actually just to shed off the romantic boy image or an attempt to forget everything linked to Twilight - maybe his romance with Stewart too!
Romain Gavras, who directed Pattinson's recent Dior campaign is convinced it's the former and that Pattinson is only trying to get past his teen heartthrob days.
"Rob is extremely curious," Romain told Italian magazine Io Donna. "He is leaving the phase of Twilight "poster boy" to play more mature roles. He's already making interesting choices."
However, a Hollywoodlife report suggests otherwise.
"When Kristen and Rob were filming the Twilight series, this was where they fell in love," a source told Hollywoodlife earlier this year. Definitely everything about the film is going to remind the two of each other.
So has Pattinson actually moved on despite recent reports suggesting that Pattinson is happily dating Dylan Penn and has plans of taking her home for Christmas this year. However, neither of them have officially announced their relationship though Dylan seems thrilled to take a trip down to Pattinson's hometown.
"Dylan says she's a huge Anglophile and that she has a list of places she has always wanted to go to in England and Scotland since she was a kid," a source has told The Sun. "That includes Loch Ness, feeding the pigeons in Trafalgar Square and eating food like haggis and eels."