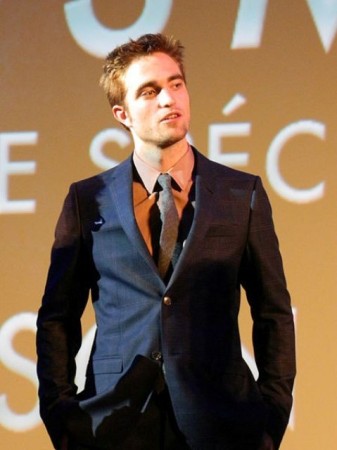 Robert Pattinson has been making headlines as far as his personal life is concerned. The "Map to The Stars" actor was recently seen going out on a date with a mysterious blonde. According to reports, Pattinson stepped out with the mystery girl in the wee hours of May 3 and the two were spotted leaving LA hotspot The Little Door.
Pattinson's alleged date reportedly has a connection with his ex -Kristen Stewart. The girl's name is Imogen Ker and she is a friend of Dakota Fanning, who is also a close friend of Stewart.
"Rob was here with a pretty blonde. It was just the two of them and they sat outside in the patio for a long time. They had dinner and drinks. They looked like they were having a good time. They left close to 1am, " Hollywoodlife.quoted a source.
While, it could be possible that they were just having a friendly dinner, rumour mills have been on overdrive that there might be a romantic link-up. Much recently Pattinson was being linked to long time friend Katy Perry. The two were also spotted together at the Coachella Music Festival.
They were seen at the multiple tents together grooving to the music, but they apparently are "just good friends".
Denying the romantic liaison between the two, a source revealed: "They are not an item, were never an item and will never be an item. Friend zone is the only zone they are in."
Meanwhile, the British actor will be seen doing some intense roles in his upcoming films, which include iDavid Michod's "The Rover", David Cronenberg's "Maps to the Stars", iWerner Herzog's biopic film "Queen of the Desert, Anton Corbijn's "Life" and James Gray's "The Lost City of Z".
[ED:VS]