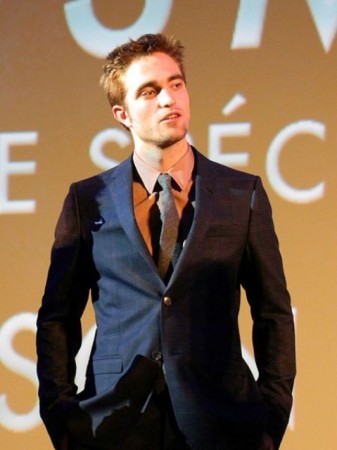 Robert Pattinson and Kristen Stewart made a mark in the movie industry with their brilliant portrayal of Edward and Bella in the onscreen adaptation of the "Twilight" series. In an interesting turn of events, the duo is now being considered for two big Disney movies, suggests report.
The buzz has it that Harrison Ford, 71, is too old to play Indiana Jones and Pattinson's name is doing the rounds as the perfect replacement for the actor.
"Rob is top of the initial list because he has shown his acting stripes away from 'Twilight.' But the competition will be stiff," Daily Star quoted a source with regard to "Indiana Jones" alleged new casting.
Fans of the "Twilight" actor are quite excited at the prospect of "Indiana Jones'" fresh casting. However, contrary to this a few reports suggest that Pattinson does not fit the bill and other actors including Bradley Cooper, Charlie Hunnam are also in consideration.
The rumors of Pattinson replacing Ford in the Disney reboot of the iconic franchise are untrue, further reported Eonline.
Meanwhile, Stewart is rumored to be playing Belle in big screen adaptation of "Beauty and the Beast."
"The process and the script for the movie are still in the beginning stages but as it fleshes out, Bill Condon has definitely thought of Kristen Stewart as a possible Belle," a source revealed to Hollywoodlife.
But the source further suggested that there is one potential problem with Stewart which may become a hurdle for her to play Belle.
"By the time they make the film, it might be 2015 or 2016 and they think she'll be busy and they might go after somebody younger. Disney's thoughts are, the big name for the film should be devoted to the Beast so Kristen has a 50/50 chance to be Belle," the source said in regards to "Beauty and the Beast" casting.
Stewart has shown her acting mettle in the fantasy children film "Snowhite and the Huntsman" and this makes her a popular choice when it comes to Disney movies' casting.
Moreover, Pattinson in his new interview has suggested that he is still in touch with Stewart.
When asked about his break-up with Stewart and whether they are still in touch, Pattinson said "Oh! Yeah", reported Hollywood Reporter.
Pattinson and Stewart broke up after the latter was caught cheating with "Snowhite and the Huntsman" director Rupert Sanders. Since then, the duo has tried to reconcile, but have decided to just stay cordial, as per the reports.
Both Stewart and Pattinson have not said anything about the casting rumors.